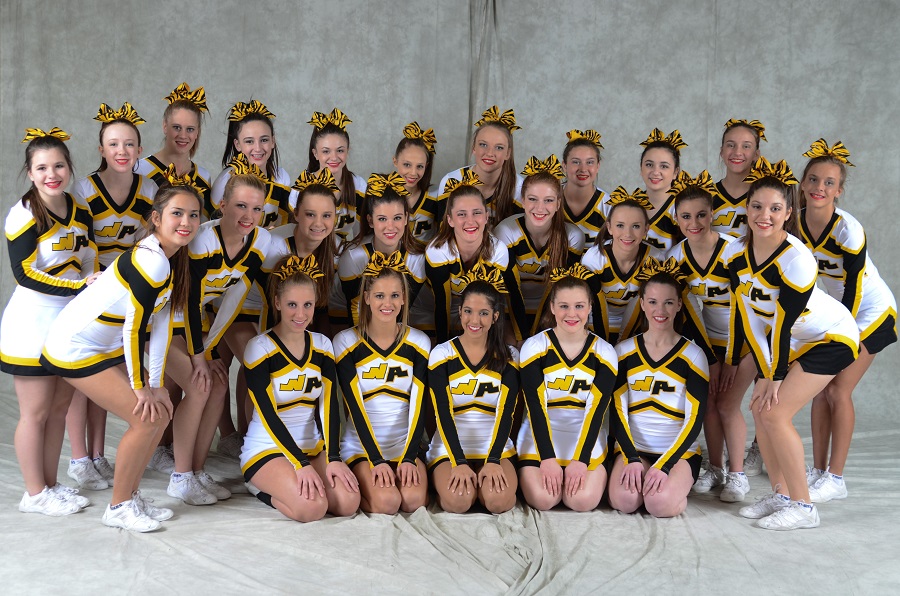 2nd Place For NA At PIAA Competitive Spirit Championship
Teams from around the state gathered for the 2nd Annual PIAA Competitive Spirit Championships at the Giant Center on January 24 and 25.  The event had a total of 122 teams from all over Pennsylvania in attendance in 3 different rounds of competition.  North Allegheny was placed in the Medium Varsity Division which had 43 teams total in that category. Teams were all scored on their Cheer, Stunts, Tumbling, Jumps, Dance and Pyramids by a panel of judges. The NA team competed in the preliminary round with a strong enough performance to place in the Top 25% and automatically advance for the Final Round of Competition.  NA Varsity finished the preliminary round in 2nd place and was a clear contender for the PIAA title.
In the final round, the Medium Varsity division was whittled down to the best 12 teams and North Allegheny was seen as one of the favorites based on their elite level of skill. After an outstanding performance in the Final round, NA was announced as the Runner-Up for the title finishing behind a perennial powerhouse team from Bishop McCort High School (Johnstown, PA).  The top 2 teams were separated by 2.5 points and both teams were more than 7 points away from the distant 3rd place team. NA proudly came home with a Runner-up PIAA title and Silver medallions from the tournament. The NA Competitive Cheerleaders certainly made a big impact at the event and place 2nd out of a large pool of 43 teams.
The cheerleaders will take their momentum from the PIAA championship as they head into Nationals in a few weeks. Their goal is to make it to the final round in Orlando and place in the Top 10 in the country this year. The Varsity competition team will compete at UCA Nationals on February 8 & 9 in the Large Varsity, Division 1 category.
There will be a final dress-rehearsal performance this Sunday, February 2 at 3:00pm at the NASH gymnasium for all who are interested in sending the cheerleaders Good Luck wishes in their quest for a National title.