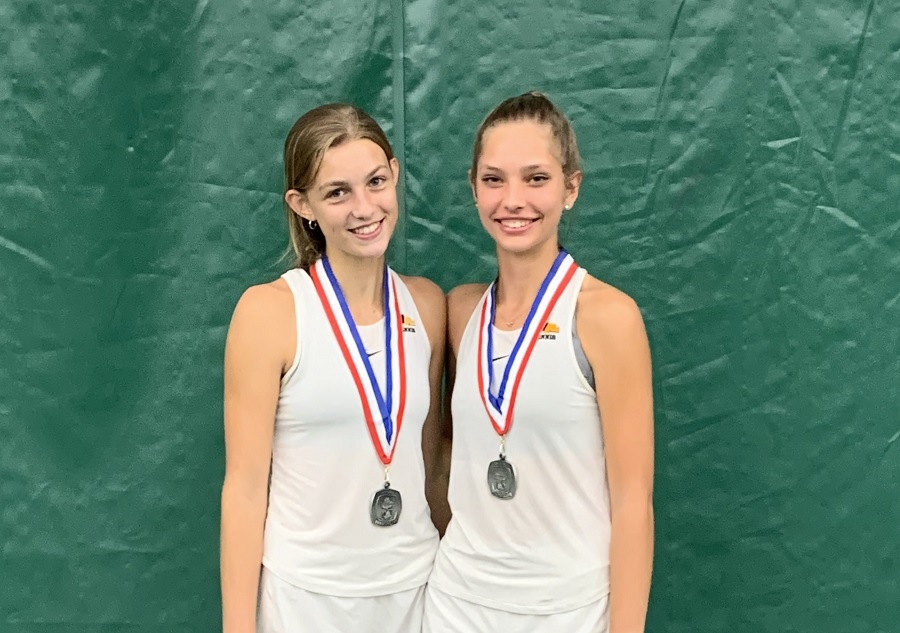 Swirsding, Wincko Win Silver At WPIAL Doubles Championship
North Allegheny senior captains Abbey Swirsding and Emily Wincko qualified for the PIAA doubles tournament with a second-place finish at the WPIAL Class AAA doubles championship. Swirsding and Wincko reached the WPIAL championship before falling on Friday to Mt. Lebanon's Sophia Cunningham and Sylvie Eriksen, 6-0, 6-3.
On the Thursday, Swirsding and Wincko rolled off a trio of victories to advance to the title tilt. Seeded second, the NA duo defeated Adisyn and Keiran Moorhead of Peters Township, 10-5, in the opening round. Swirsding and Wincko followed with a quarterfinal victory against Maya Leyzarovich and Lizzie Uhlman of Shady Side Academy, 10-1. The NA pairing capped Thursday's action with a 7-6 (6), 6-1, triumph in the semifinals against Chanel Brun and Sienna Siegal of Fox Chapel.
For a look at the entire WPIAL Class AAA doubles bracket, click here.
The PIAA doubles championship will be held on Nov. 3-4.