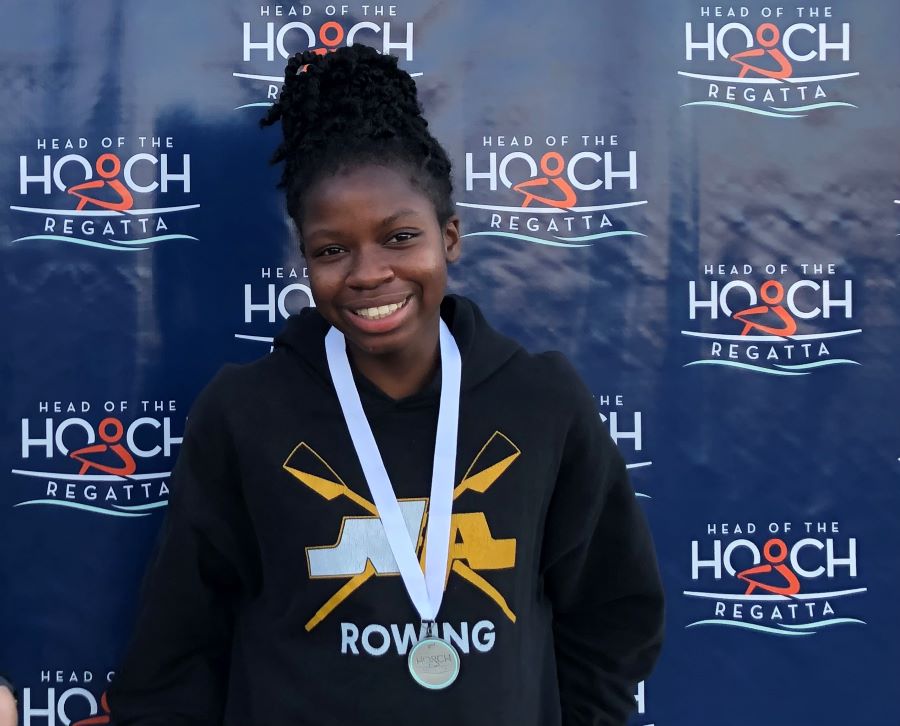 Tabo Mkandawire Named to USRowing's Scholastic Honor Roll
USRowing announced its 2022-23 Scholastic Honor Roll on Sept. 8 and North Allegheny Rowing is pleased to announce that girls team captain, Tabo Mkandawire, has been named to the top 100. Candidates are selected for this honor based on outstanding academics, rowing career successes, and their responses to short-answer questions. According to the governing body, the 2023 applicant pool was the most competitive yet.
Mkandawire was also named to the Midwest Scholastic Rowing Associations Academic Honor Roll For 2021-22.
For more information on the 2022-2023 Scholastic Honor Roll, click here.