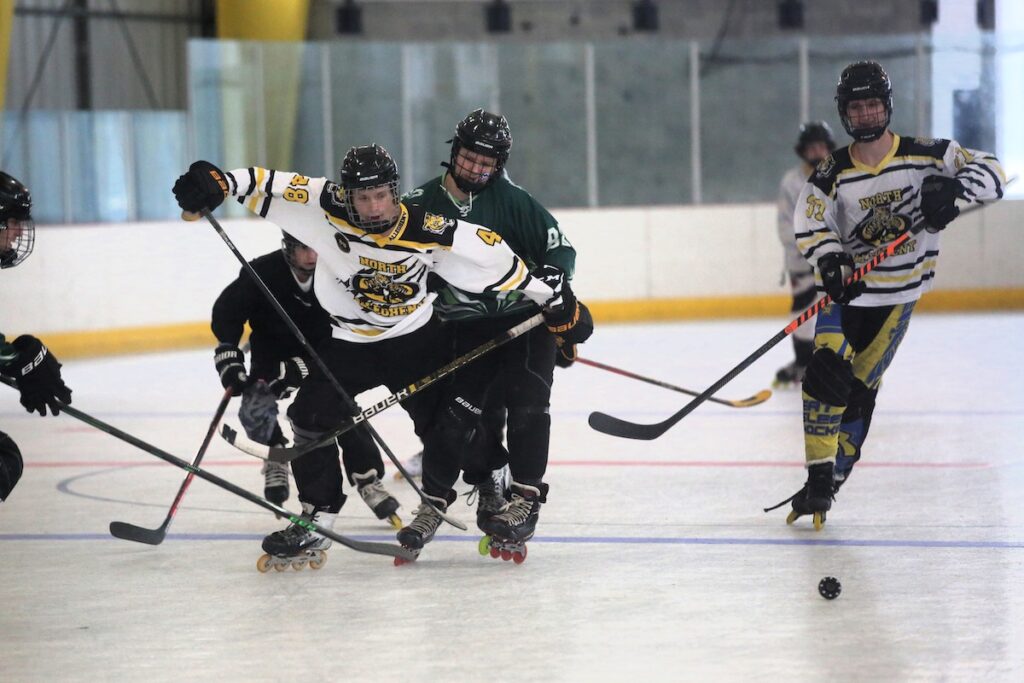 Tigers Batter Rams, 17-1
The North Allegheny Tigers were on an offensive mission today defeating the Pine Richland Rams on Sunday at the RMU Island Sports Center by a score of 17-1. The game was completed after two periods due the mercy rule.
The Rams found themselves completely overmatched, being down 8-0 by the end of the first period.  Nine different Tigers notched one or more goals during the game. Leading the way in dominant fashion was senior Jacob Rice with five goals, one in the first period and four in the second.  Senior Logan Cerqua, sophomore Matthew Noffsinger, senior Mitchell Ludwick and senior Declan Dadey each scored two goals apiece.  Rounding out the offensive drive were junior Steven Cameron, senior Aidan Anthony, senior Aiden Noffsinger and sophomore Claudia Kushon with one goal each.  The Rams' lone goal came late in the second period.
Freshman goalie Connor Greenberg earned his first varsity win as the Tigers improve their record to 2-0.  Play will resume next week against the Seneca Valley Raiders at 1:00 at the RMU Island Sports Center.