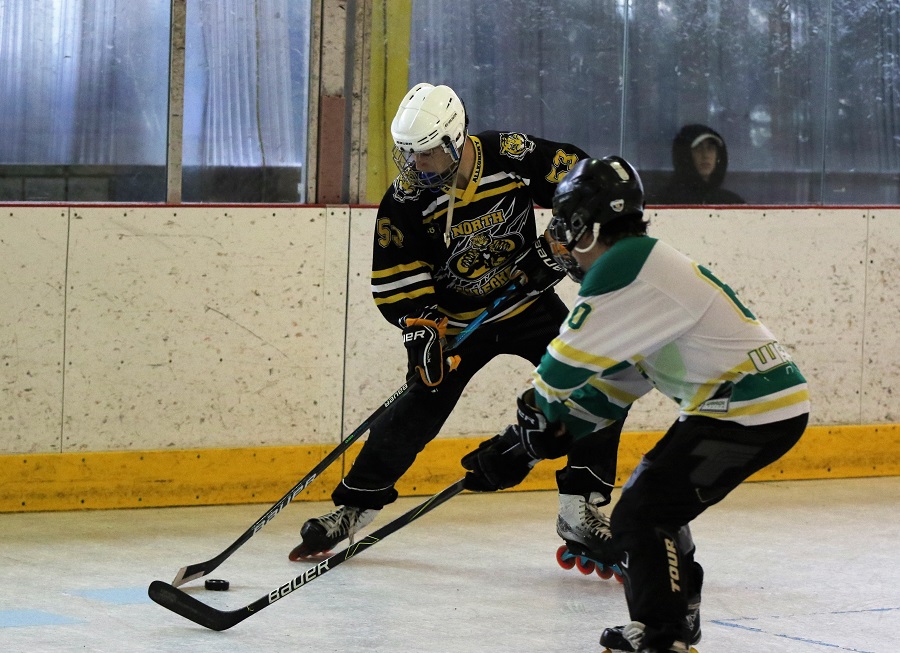 Tigers Blank Warriors, 6-0
In their second game of the season, the North Allegheny inline team displayed a solid performance knocking off the Penn Trafford Warriors, 6-0, at the RMU Island Sports Center.
Robbie Kushon led the way and scored the first of his three goals midway in period one to set the tone for the contest. In the second period the Tigers exploded for five unanswered goals.  Kushon led the attack with his second and third goals of the game to complete the hat trick.  In addition, Evan Barnhart, Aiden Noffsinger and Evan Mark each added to the scoring frenzy with one goal apiece.  With an efficient display of passing, assists on the afternoon went to Jacob Rice, Brett Baker and Kyle Tomino.
Mitchell Ludwick was a force in the net completing the game with 22 saves to earn the shut out.
The 2-0 Tigers will face Hampton on Sunday, October 10, at 1:00, once again at the RMU Island Sports Center.