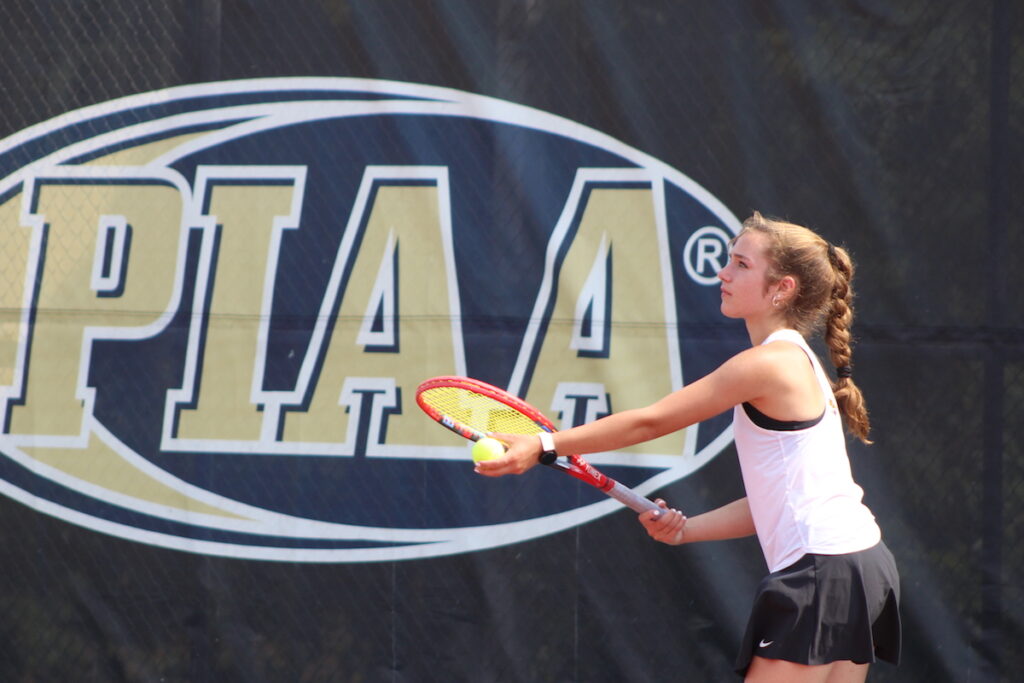 Tigers Bow Out of Postseason in PIAA Quarterfinals
The North Allegheny girls' tennis team traveled to Hershey for the PIAA Class 3A quarterfinals and dropped a 3-0 decision to District champion, Council Rock South, on Friday morning. Council Rock South remains undefeated on the season with a 19-0 record and advances to the state semifinals.
The outcome concludes the 2023 season for North Allegheny, finishing with an impressive 19-3 record and WPIAL runner-up performance. Congratulations to head coach Michelle Weniger and the entire North Allegheny girls' soccer team for another great season.
Girls Tennis Summary vs. Council Rock South, 10-27-23
Match Summary

COUNCIL ROCK SOUTH - 3
NORTH ALLEGHENY - 0
SINGLES
#1
Dasha Chichikina (CRS) def. Sara Fernandez (NA)
6-0, 6-1
#2
Laeticia Wessel (NA) vs. Michelle Lerman (CRS)
DNF
#3
Anya Zubenko (CRS) def. Peyton Mauser (NA)
2-6, 6-4, 6-1
DOUBLES
#1
Kim Chen/
Emma Traktovenko (CRS) def. Audrey Zheng/Tia Soussou (NA)
6-0, 6-1
#2
Ava Bograd/
Elizabeth Krachik (CRS) def. Siya Jain/Rebecca Murphy (NA)
DNF