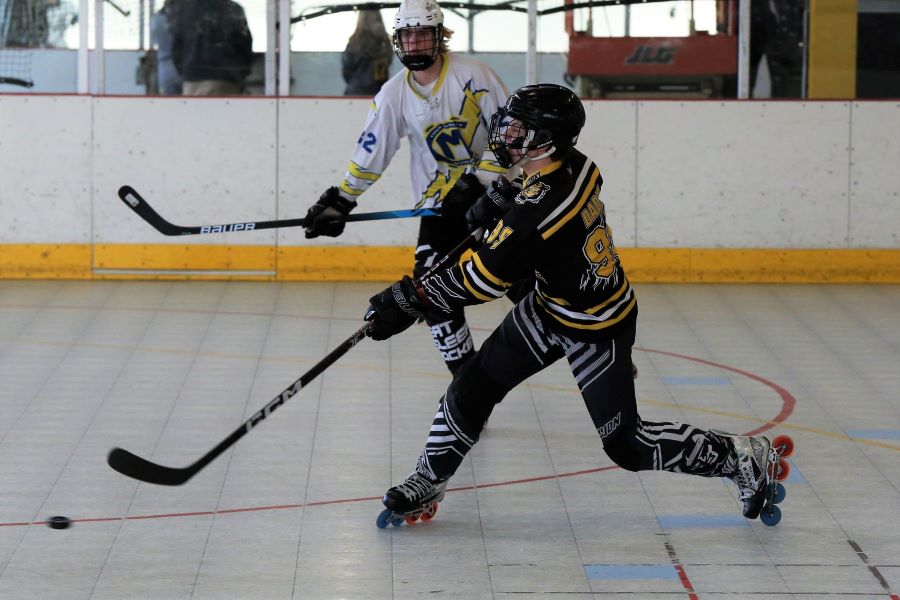 Tigers Bury Big Macs, 8-0
Following a week off from action, the NA Tigers resumed play today for an early match up against the Canon-McMillan. Once again, the Tigers mercy-ruled the Big Macs by a score of 8-0.
The first period started slow but the Tigers eventually found a couple of scoring opportunities. Senior Brett Baker led the way with the first two goals of the game, assisted by junior Logan Cerqua and junior Jacob Rice, respectively.
In the second period, the Tigers continued with the solid team play. Initiating the balanced attack was Cerqua assisted by senior Evan Barnhart.  Junior Aidan Anthony's power play slapshot continued the frenzy, ending the second period with the Tigers leading 4-0.
The third period saw more of the same with the strong offensive play continuing. Barnhart started the period with a goal assisted by Cerqua. Senior Kyle Tomino found the back of the net as well, assisted by junior Declan Dadey.  Scoring for the third time and finishing off with a hat trick was Baker, assisted by Cerqua. Sealing the deal was Tomino who scored the final goal, assisted by Dadey.
The Tigers record stands at 5-0 on the season. They will continue play next Sunday at 3:00 pm against Penn Trafford at the RMU Sports Center.