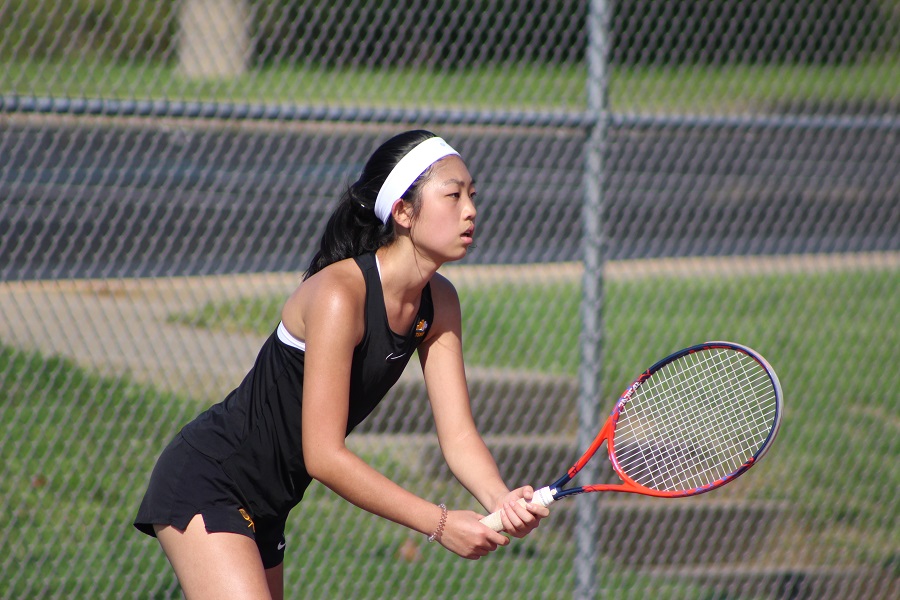 Tigers Cap Regular Season By Dominating Indians, 5-0
The North Allegheny girls' tennis team concluded the regular season on Monday afternoon with a 5-0 sweep of North Hills. It was a perfect performance as the Tigers notched 6-0, 6-0, wins in all five matchups.
In singles play, Jenny Zhu, Emily Wincko and Claire Zheng blanked their opponents. The No. 1 doubles pairing of Abbey Swirsding and Claire Shao, and the No. 2 tandem of Rebecca Kolano and Siya Jain, both collected 6-0, 6-0, wins as well.
North Allegheny improves to 6-6 overall and 6-1 in section play.
Girls Tennis Summary vs. North Hills, 10-5-20
Match Summary

NORTH ALLEGHENY - 5
NORTH HILLS - 0

SINGLES
#1
Jenny Zhu (NA) def. Emma Kim (NH)
6-0, 6-0
#2
Emily Wincko (NA) def. Emma Humphrey (NH)
6-0, 6-0
#3
Claire Zheng (NA) def. Rachel Byrne (NH)
6-0, 6-0
DOUBLES
#1
Claire Shao/Abbey Swirsding (NA) def. Ashley Katz/Veronica Sciuli (NH)
6-0, 6-0
#2
Rebecca Kolano/Siya Jain (NA) def. Sydney Kissmer/Morgan Nolan (NH)
6-0, 6-0