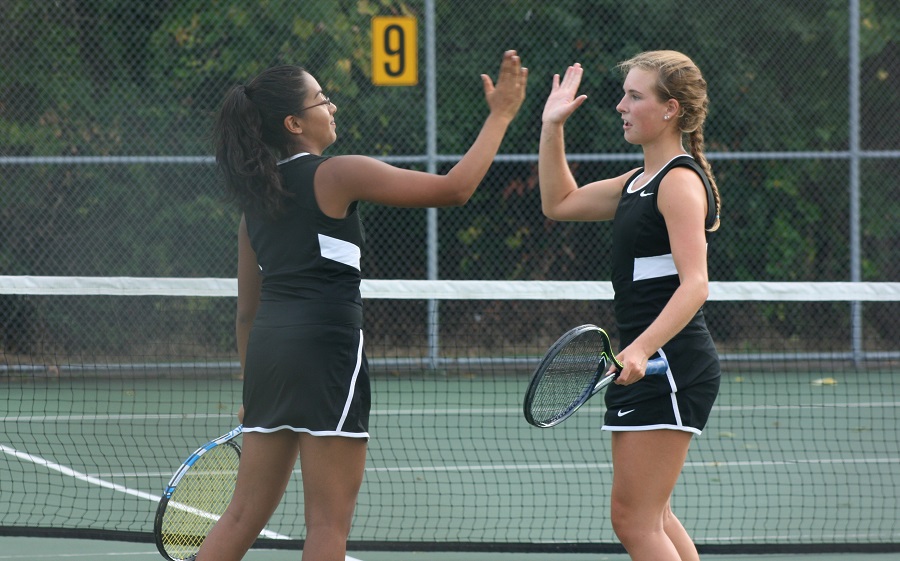 Tigers Conclude Section Play Unblemished
Wrapping up the section schedule with a perfect 8-0 record, the North Allegheny girls' tennis team defeated the North Hills Indians on Wednesday afternoon, 5-0. The NA singles players of Ava Catanzarite, Ashley Huang and Rebekah Rest all turned in 6-0, 6-0, victories in their respective matches.
In double action, Carolyn Tsung and Claire Shao topped Kelsey Davis and Meghan Phillips, 6-1, 6-2. The No. 2 pairing of Katherine Ambrose and Riya Yadav delivered a 6-1, 6-0, triumph over Abby Hoover and Aliano Rao.
Following the win in the section finale, North Allegheny sits at 14-0 overall. The Lady Tigers will host Hollidaysburg on Thursday in last non-section match of the regular season.
Girls Tennis Summary vs. North Hills, 9-20-17
Match Summary

NORTH ALLEGHENY - 5
NORTH HILLS - 0
SINGLES
#1
Ava Catanzarite (NA) def. Hannah Kunsak (NH)
6-0, 6-0
#2
Ashley Huang (NA) def. Lexi Mandell (NH)
6-0, 6-0
#3
Rebekah Rest (NA) def. Maggie Donley (NH)
6-0, 6-0
DOUBLES
#1
Carolyn Tsung/Claire Shao (NA) def. Kelsey Davis/Meghan Schillp (NH)
6-1, 6-2
#2
Katherine Ambrose/Riya Yadav (NA) def. Abby Hoover/Aliano Rao (NH)
6-1, 6-0