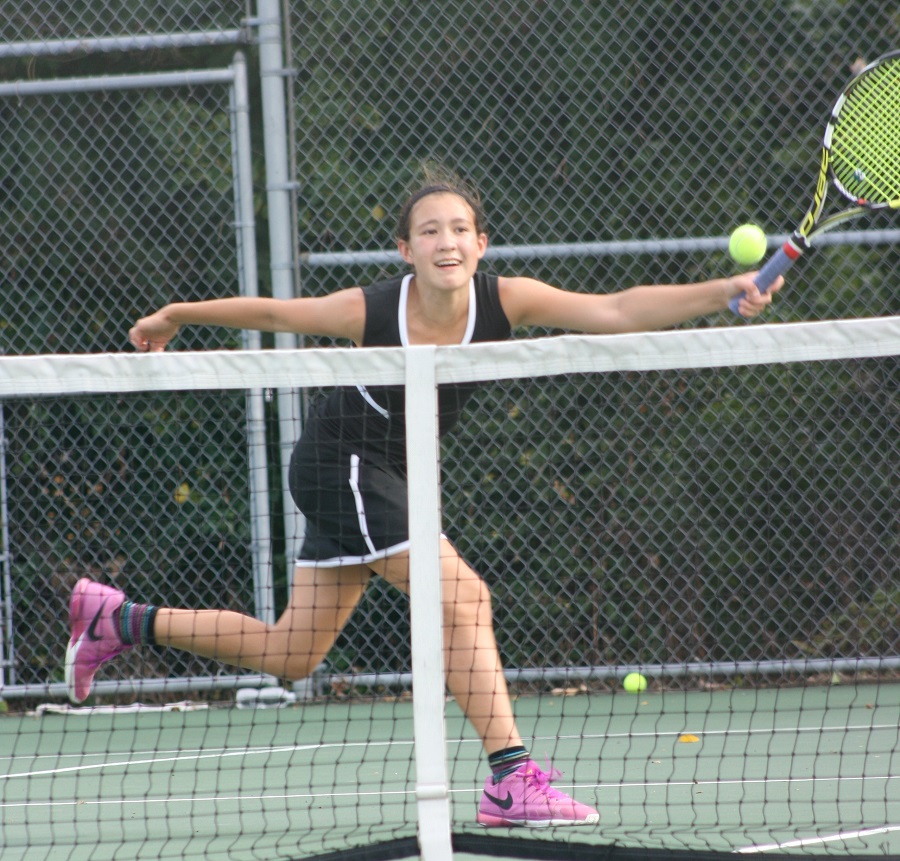 Tigers Cruise Past Hampton For Ninth Straight Win
North Allegheny won its ninth straight match to begin the 2017 season and hammered the Hampton Talbots, 5-0, in a Section 2-AAA matchup.
The Tigers dominated throughout the lineup, including singles play, where Ava Catanzarite, Rebekah Rest and Ella Sinciline cruised to victory. In doubles action, Carolyn Tsung and Claire Shao topped Abby Miller and Sydney Leppert, 6-3, 6-1. At No. 2 doubles, Katherine Ambrose and Riya Yadav rolled to a 6-0, 6-0, victory over Lehka Pendyala and Rachel Weber.
North Allegheny sits at 9-0 overall and 4-0 in section play following the win. The Lady Tigers will host Beaver on Friday at 3:30 p.m.
Girls Tennis Summary vs. Hampton, 9-7-17
Match Summary

NORTH ALLEGHENY - 5
HAMPTON - 0
SINGLES
#1
Ava Catanzarite (NA) def. Grace Kang (H)
6-0, 6-0
#2
Rebekah Rest (NA) def. Rachel Karmen (H)
6-0, 6-0
#3
Ella Sinciline (NA) def. Rachel McGinley (H)
6-1, 6-0
DOUBLES
#1
Carolyn Tsung/Claire Shao (NA) def. Abby Miller/Sydney Leppert (H)
6-3, 6-1
#2
Katherine Ambrose/Riya Yadav def. Lehka Pendyala/Rachel Weber (H)
6-0, 6-0