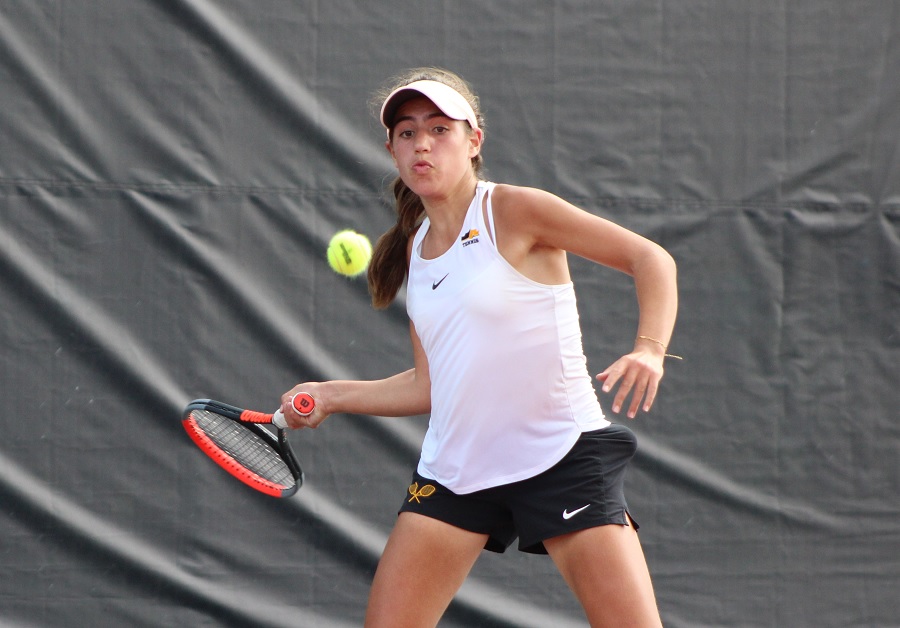 Tigers Cruise Past Wildcats, 5-0
The North Allegheny girls' tennis team rolled to a 5-0 sweep at Greater Latrobe on Thursday afternoon in non-section play.
The Tigers asserted their dominance up and down the lineup, including singles play where junior Sara Fernandez, senior Emily Wincko and senior Abbey Swirsding earned easy victories. Fernandez topped Avery Massaro by a 6-2, 6-0, final at No. 1 singles. At No. 2 singles, Wincko breezed past Taylor Shanefelter, 6-0, 6-0. In similar fashion, Swirsding made quick work of Josie Marts, 6-0, 6-1.
It was more of the same in doubles play as the No. 1 pairing of Reagan Dougherty and Rebecca Murphy defeated Bridget Mehouti and Brooke Coll, 6-0, 6-2. At No. 2 doubles, Tia Soussou and Eileen Hu beat Julia Fetter and Kira Floreck, 6-0, 6-1.
Following the win, North Allegheny improves to 2-0 overall on the season. The Tigers will open section play on Monday with a visit to Seneca Valley at 3:30 p.m.
Girls Tennis Summary vs. Latrobe, 8-25-22
Match Summary

NORTH ALLEGHENY - 5
LATROBE - 0
SINGLES
#1
Sara Fernandez (NA) def. Avery Massarro (GL)
6-2, 6-0
#2
Emily Wincko (NA) def. Taylor Shanefelter (GL)
6-0, 6-0
#3
Abbey Swirsding (NA) def. Josie Marts (GL)
6-0, 6-1
DOUBLES
#1
Reagan Dougherty/Rebecca Murphy (NA) def. Bridget Mehouti/Brooke Coll (GL)
6-0, 6-2
#2
Tia Soussou/Eileen Hu (NA) def. Julia Fetter/Kira Floreck (GL)
6-0, 6-1