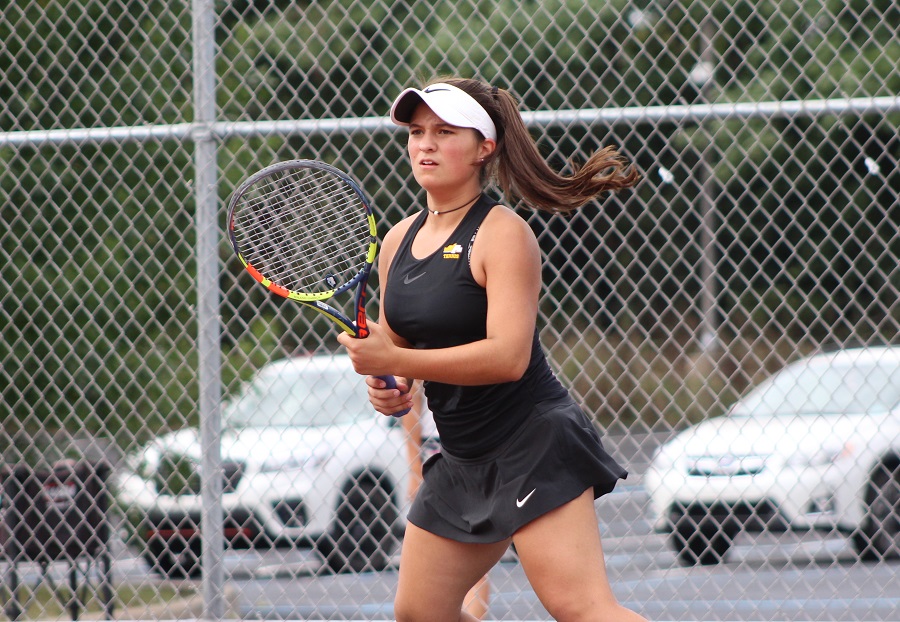 Tigers Cruise To Victory Over North Hills, 5-0
The North Allegheny girls' tennis team picked up a 5-0 sweep over the North Hills Indians on Monday in the section finale.
The Tigers coasted to the win, including a pair of 6-0, 6-0 victories by Ella Sinciline and Jenny Zhou in singles play. Freshman Nora Catanzarite earned a 6-0, 6-1 victory against Emma Kim.
In doubles action, the results were the same for NA with a pair of easy wins. Junior Claire Shao and freshman Emily Wincko grabbed a 6-0, 6-0 whitewash over Rachel Byrne and Makenzie Mallory. At No. 2 doubles, Shria Moturi and Natasha Porwal topped Morgan McClury and Maggie Fox, 6-0, 6-1.
With their 12th win in a row, the Tigers improve to 13-2 overall and complete the section schedule with a perfect 8-0 record. North Allegheny will face Bethel Park on Tuesday in the regular season finale.
Girls Tennis Summary vs. North Hills, 9-30-19
Match Summary

NORTH ALLEGHENY - 5
NORTH HILLS - 0
SINGLES
#1
Nora Catanzarite (NA) def. Emma Kim (NH)
6-0, 6-1
#2
Ella Sinciline (NA) def. Meghan Schilpp (NH)
6-0, 6-0
#3
Jenny Zhu (NA) def. Emma Hamphrey (NH)
6-0, 6-0
DOUBLES
#1
Claire Shao/Emily Wincko (NA) def. Rachel Byrne/Makenzie Mallory (NH)
6-0, 6-0
#2
Shria Moturi/Natasha Porwal (NA) def. Morgan McLury/Maggie Fox (NH)
6-0, 6-1