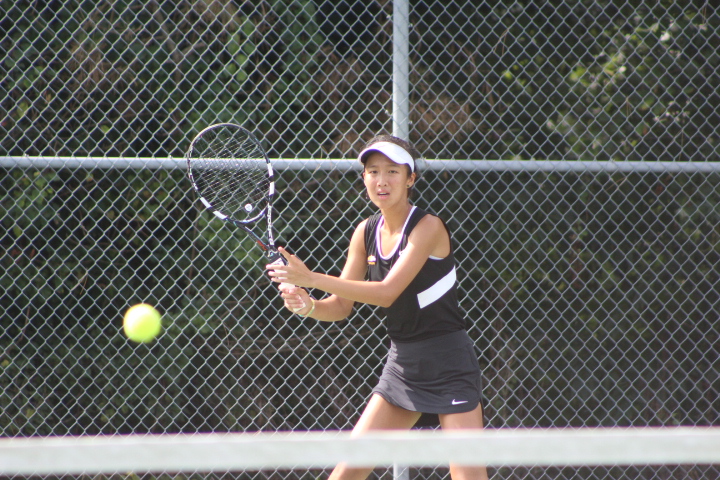 Tigers Crush Cavaliers, 5-0
The Lady Tigers made it four wins in a row on Tuesday afternoon with a 5-0 road win at Kiski Area. North Allegheny did not lose a single point to the Cavaliers in a thorough non-section victory.
Victories in singles play came from Ashley Huang, Rebekah Rest, and Jenny Zhu. Wins in doubles action by 6-0, 6-0 scores were delivered by Carolyn Tsung and Claire Shao, and Ella Sinciline and Ali Harbaugh.
North Allegheny sits at 4-0 on the season following the win. The Lady Tigers return to section play on Wednesday with a visit to Mars.
Girls Tennis Summary vs. Kiski Area, 8-29-17
Match Summary

NORTH ALLEGHENY - 5
KISKI - 0
SINGLES
#1
Ashley Huang (NA) def. Kylie Zoffina (KA)
6-0, 6-0
#2
Rebekah Rest (NA) def. Lex Schaffer (KA)
6-0, 6-0
#3
Jenny Zhu (NA) vs. Ali Bruno (KA)
6-0, 6-0
DOUBLES
#1
Carolyn Tsung/Claire Shao (NA) def. Liv Shirley/Katelyn Brown (KA)
6-0, 6-0
#2
Ella Sinciline/Ali Harbaugh (NA) def. Lydia Scadsets/Emily Maclean (KA)
6-0, 6-0