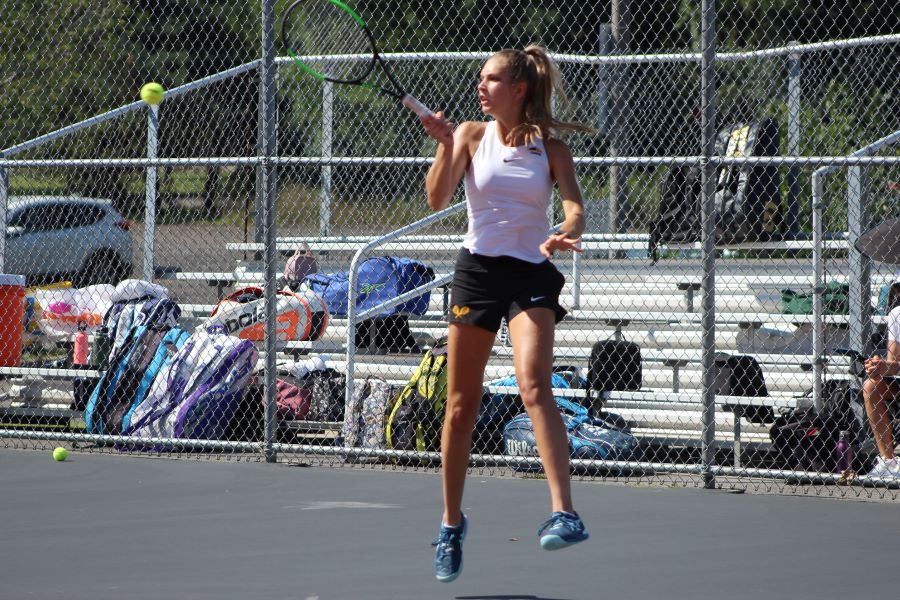 Tigers Fall Just Short To Blue Devils In WPIAL Championship
Appearing in the WPIAL Class AAA championship for the first time since beating Shady Side Academy in 2018, the North Allegheny girls' tennis fell just short of capturing another District 7 title on Thursday afternoon with a 4-1 loss to Mt. Lebanon.
Facing the Blue Devils at the Janet L. Swanson Tennis Center on the campus of Washington & Jefferson College, the Tigers fought valiantly and picked up their only win at No. 2 singles. Senior captain Emily Wincko collected a 6-3, 6-1, triumph over Jessie Wang. Ultimately, it wasn't enough as the Blue Devils went on to win their 14th WPIAL title and first in 31 years.
North Allegheny falls to 14-3 on the season. As the WPIAL runners-up, the Tigers advance to the PIAA team tournament, which begins next week.
Girls Tennis Summary vs. Mt. Lebanon, 10-20-22
Match Summary

MT. LEBANON - 4
NORTH ALLEGHENY - 1
SINGLES
#1
Sophia Cunningham (ML) def. Sara Fernandez (NA)
6-4, 4-6, 6-2
#2
Emily Wincko (NA) def. Jessie Yang (ML)
6-3, 6-1
#3
Jackie Tang (ML) def. Abbey Swirsding (NA)
6-3, 6-0
DOUBLES
#1
Michelle Yang/Carly Grant (ML) def. Reagan Dougherty/Eileen Hu (NA)
6-1, 6-2
#2
Sylvie Eriksen/Ana Clara Oliveira (ML) def. Tia Soussou/Rebecca Murphy (NA)
6-2, 6-0