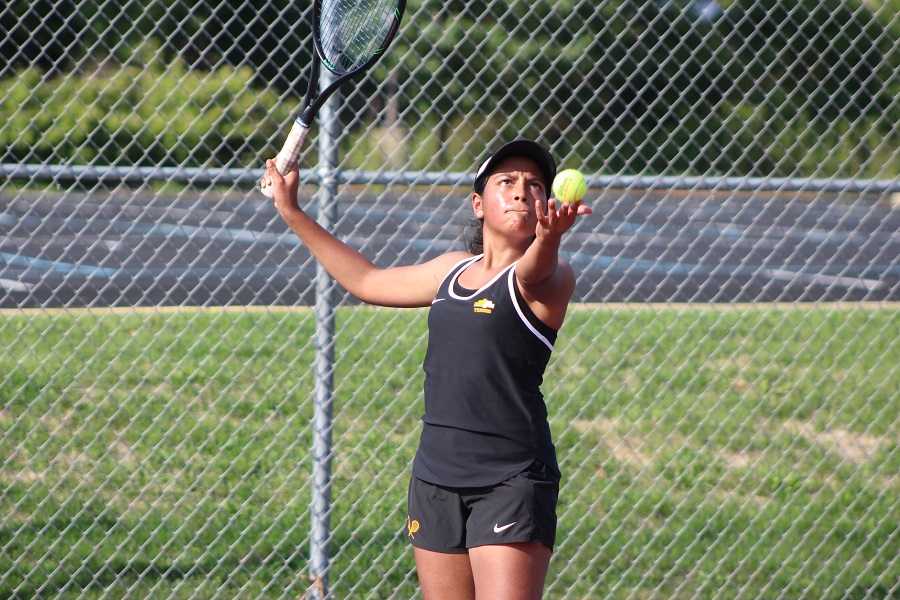 Tigers Fall To Knoch In Non-Section Contest
The North Allegheny girls' tennis team fell in a non-section contest on Tuesday afternoon, 4-1, to the Knoch Knights.
The Knights, who were WPIAL runners-up in Class AA last season, won their joust with the Tigers by sweeping all three singles matches and earning a victory at No. 1 doubles as well. North Allegheny's lone win cam at No. 2 doubles, where Rebecca Kolano and Siya Jain topped Jade Nether and Laura Ejzak by a 6-1, 6-2, final.
The loss drops North Allegheny's overall record to 5-5 on the season. The Tigers will try to remain undefeated in section play on Wednesday with a visit to Pine-Richland.
Girls Tennis Summary vs. Knoch, 9-22-20
Match Summary

KNOCH - 4
NORTH ALLEGHENY - 1

SINGLES
#1
Laura Greb (KN) def. Jenny Zhu (NA)
6-0, 6-1
#2
Brooke Bauer (KN) def. Emily Wincko (NA)
4-6, 6-3, 6-2
#3
Emily Gems (KN) def. Claire Zheng (NA)
7-5, 6-0
DOUBLES
#1
Aly Bauer/Ava Santora (KN) def. Claire Shao/Abbey Swirsding (NA)
6-4, 6-1
#2
Rebecca Kolano/Siya Jain (NA) def. Jade Nether/Lara Ejzak (KN)
6-1, 6-2