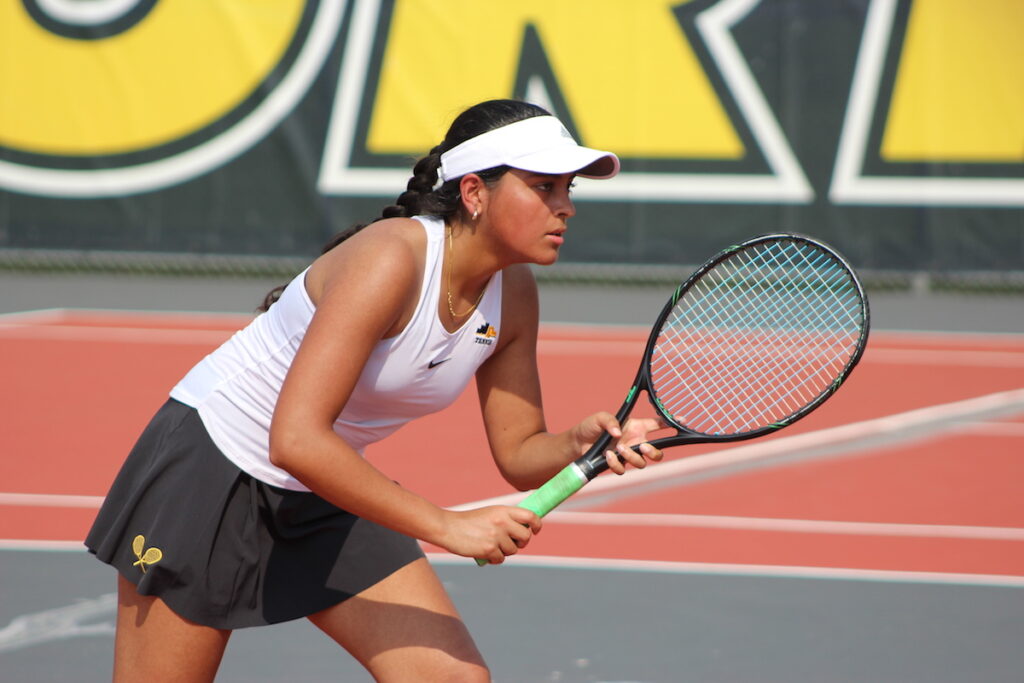 Tigers Fend Off Foxes For 6th Consecutive Win
The North Allegheny girls' tennis team ran its winning streak to six in a row on Thursday afternoon with a 4-1 home victory against Fox Chapel.
The Tigers claimed the non-section win with the help of senior Laeticia Wessel and sophomore Audrey Zheng in singles play. Wessel defeated Sienna Siegel at No. 1 singles by a 7-6 (8-6), 6-0, decision. At No. 2 singles, Zheng tallied a 6-0, 6-1, triumph against Meg Delaney.
In doubles action, the No. 1 tandem of Siya Jain and Rebecca Murphy displayed their resiliency after dropping the first in their matchup with Anna Kintner and Maria Marasco by taking sets two and three by scores of 6-4 and 6-3. The No. 2 pairing of Kaitlyn Zeman and Ella Mangene topped Eloise Johnson and Hannah Parker with a 6-2, 6-2, victory.
Following a sixth consecutive victory, North Allegheny now sits at 6-0 overall on the season. The Tigers will return to section play on Tuesday with a visit to Mars at 3:30 p.m.
Girls Tennis Summary vs. Fox Chapel, 8-31-23
Match Summary

NORTH ALLEGHENY - 4
FOX CHAPEL - 1
SINGLES
#1
Laeticia Wessel (NA) def. Sienna Siegel (FC)
7-6 (8-6), 6-0
#2
Audrey Zheng (NA) def. Meg Delaney (FC)
6-0, 6-1
#3
Sophie Carrelli (FC) def. Tia Soussou (NA)
6-1, 6-1
DOUBLES
#1
Siya Jain/Rebecca Murphy (NA) def. Anna Kintner/Maria Marasco (FC)
5-7, 6-4, 6-3
#2
Kaitlyn Zeman/Ella Mangene (NA) def. Eloise Johnson/Hannah Parker
6-2, 6-2