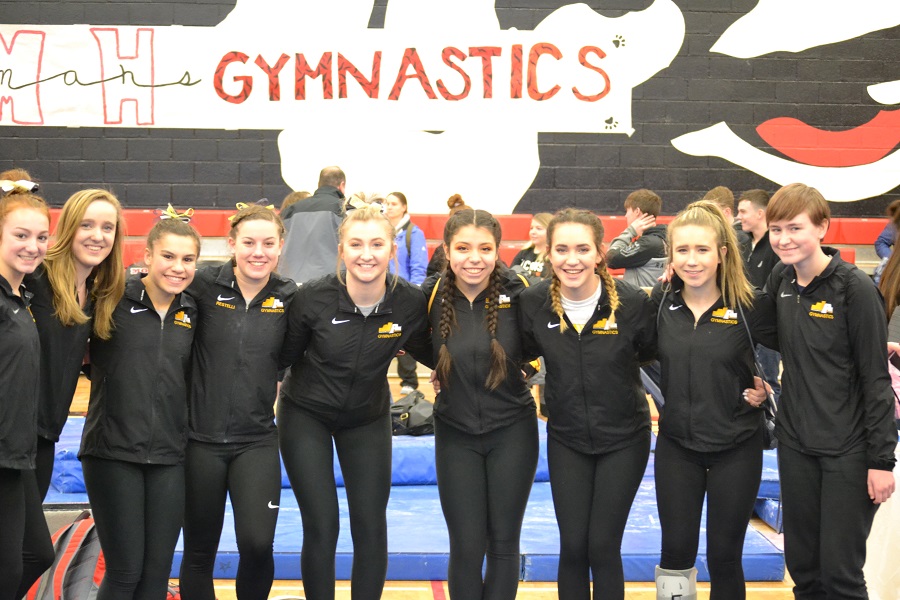 Tigers Finish 3rd At WPIAL Finals, Annie Haywood 1st In Floor Competition
The North Allegheny gymnastics team finished in third place at the WPIAL team championship this weekend. The Lady Tigers posted a team score of 144.9, just over three points shy of the top spot. Moon, the host team, took advantage of its familiar surroundings and won its second straight WPIAL title by the narrowest of margins. Moon totaled a score of 148.050 to finish ahead of second-place Thomas Jefferson who netted a team score of 147.95. It's the fifth WPIAL title for Moon in the last seven years.
North Allegheny was led by senior Annie Haywood who posted the team-high score in the bar (9.65), beam (9.25) and floor events (9.7). Junior Alicia Hinnebusch paced NA on the vault, notching a score of 9.55.
At the WPIAL individual championships on Saturday, Haywood captured first place in the floor competition with a score of 9.8 and finished third in the all-around with a score of 37.75. For a look at all North Allegheny scoring from the team and individual championships, click here.
Congratulations to the North Allegheny gymnastics team for a terrific 2018 season.