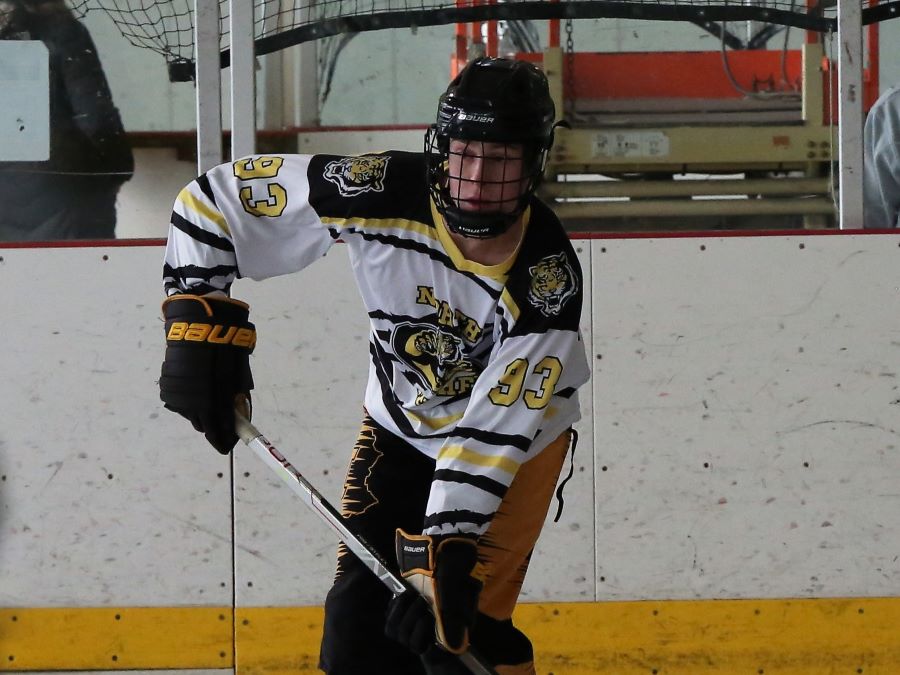 Tigers Outlast Panthers To Remain Unbeaten, 9-6
The North Allegheny inline team returned to action following the holiday break with a 9-6 win over the Upper St. Clair Panthers.  It was a slow start for the Tigers with the Panthers striking first with two goals in period one while holding the Tigers scoreless.
In the second period, the Tigers rebounded well, initiating the scoring with a shorthanded goal by senior Evan Mark. The remainder of the period saw the Tigers continue their scoring frenzy with an additional three goals by senior Brett Baker while allowing one goal to the Panthers, ending the second with the Tigers leading by a score of 4-3.
The Tigers and Panthers continued the battle into the third period with both teams finding the score sheet multiple times.  The Panthers added three goals to their tally while the Tigers notched five additional goals of their own.  Senior Joel Blaha opened the third period with a goal, followed by a goal from senior Evan Barnhart, two additional goals from Blaha and one final empty net goal from Baker to seal the 9-6 Tiger victory.
Junior goalie Mitchell Ludwick earned the win and the Tigers improved their record to 13-0.  They will resume play next Sunday against the Pine Richland Rams at 9:00 AM at the RMU Island Sports Center.