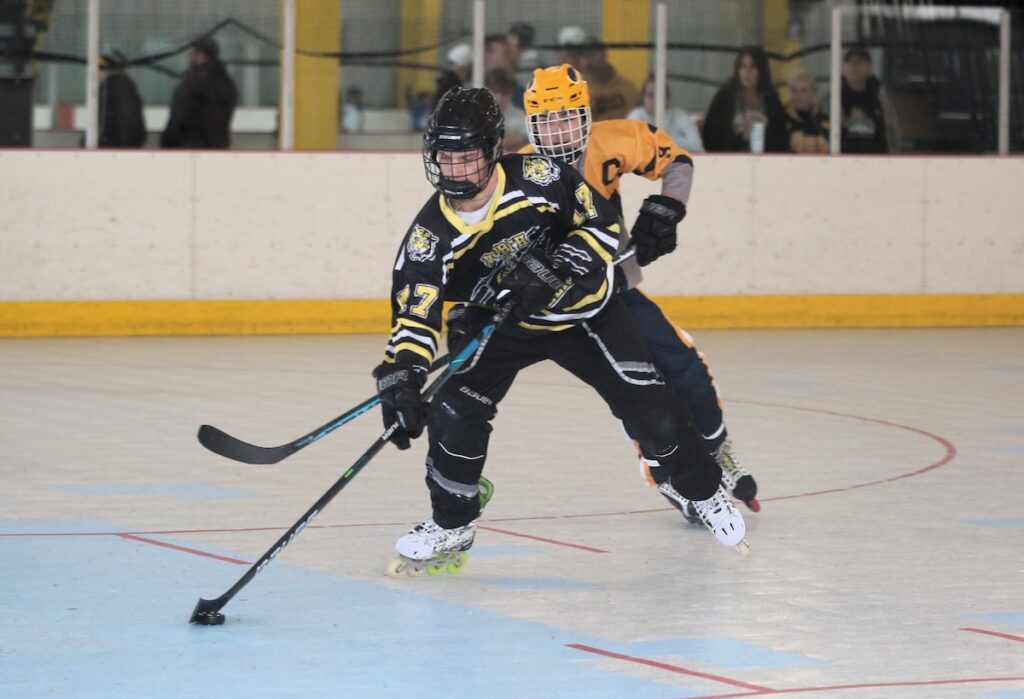 Tigers Outlast Vikings, 7-5
The North Allegheny Tigers continued their winning ways with a 7-5 victory over the Central Catholic Vikings on Sunday at the RMU Island Sports Center.
The Vikings opened the game by striking for the first goal of the period.  The Tigers regrouped as senior Declan Dadey found senior Logan Cerqua to tie the score and end the period at 1-1.
The second period saw both teams notch two goals apiece.  Tigers opened the period with a power play goal from Dadey assisted by senior Tristan Soose.  The Vikings responded with two goals of their own, but the Tigers battled back closing out the frame with an unassisted goal by senior Aidan Anthony ending the second period at 3-3.
The Tigers offensive threat continued into the third period as the Tigers opened with a power play goal from Cerqua, assisted by senior Aiden Noffsinger. The scoring continued for the Tigers as sophomore Matthew Noffsinger found the back of the net, assisted by Soose.  Soose then scored on an assist from Aiden Noffsinger giving the Tigers a solid three-goal lead.  The Vikings trimmed the lead with two additional goals of their own, but the Tigers held on for the 7-5 victory with an empty net unassisted goal from Soose.
Sophomore goalie Claudia Kushon earned the win as the Tigers improve their record to 5-0.
The Tigers will continue play next Sunday at 12:00 against the Mt. Lebanon Blue Devils at the RMU Island Sports Center