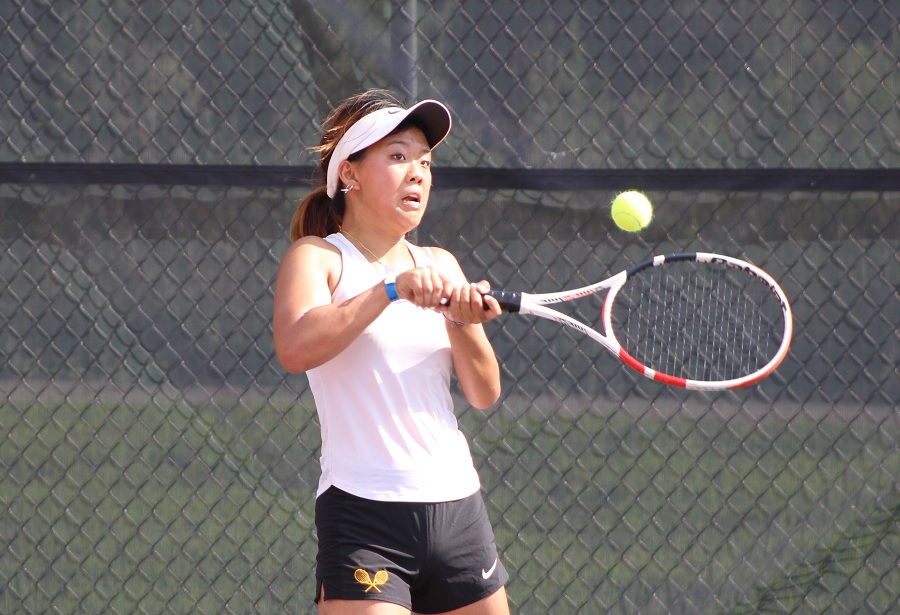 Tigers Punch Ticket To WPIAL Championship
The North Allegheny girls' tennis team advanced to the WPIAL Class AAA championship for the first time since 2018 with a 3-2 semifinal win over Shady Side Academy on Monday afternoon. At neutral site Sewickley Academy, the Tigers picked up a pair of wins in singles play and a pivotal victory at No. 2 doubles.
At No. 1 singles, junior Sara Fernandez earned a 6-4, 6-2, triumph over Nicole Poltinnikov. Senior Abbey Swirsding cruised to a 6-1, 6-1, win against Caroline McLaughlin at No. 3 singles. The No. 2 doubles tandem of Tia Soussou and Rebecca Murphy tallied the decisive victory with a 6-4, 6-2, win against Sarah Voigt and Grace Masterson.
North Allegheny improves to 14-2 overall and will take on Mt. Lebanon in the WPIAL Class AAA championship on Thursday at 2:30 p.m. at Washington & Jefferson College's Janet L. Swanson Tennis Center.
Girls Tennis Summary vs. Shady Side Academy, 10-17-22
Match Summary

NORTH ALLEGHENY - 3
SHADY SIDE ACADEMY - 2

SINGLES
#1
Sara Fernandez (NA) def. Nicole Poltinnikov (SSA)
6-4, 6-2
#2
Rachel Nath (SSA) def. Emily Wincko (NA)
7-6 (8-6), 6-4
#3
Abbey Swirsding (NA) def. Caroline McLaughlin (SSA)
6-1, 6-1
DOUBLES
#1
Maya Leyzarovich/Lizzie Uhlman (SSA) def. Reagan Dougherty/Eileen Hu (NA)
6-3, 2-6, 6-3
#2
Tia Soussou/Rebecca Murphy (NA) def. Sarah Voigt/Grace Masterson (SSA)
6-4, 6-2