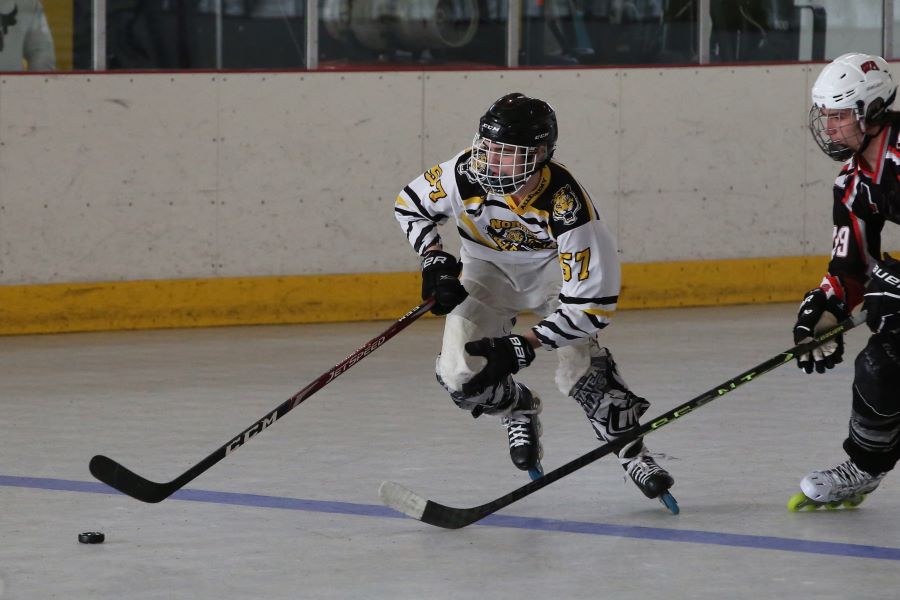 Tigers Run Winning Streak To 17 Straight
The North Allegheny Tigers continued their winning streak with a 10-2 victory over the West Allegheny Indians at the RMU Island Sports Center.
The first period saw scoring from both sides as West Allegheny kept the game close. The Tigers scored the first two goals of the game from senior Brett Baker and senior Joel Blaha, respectively.  West Allegheny closed out the first with a goal of their own ending the frame with a score of 2-1.
To start the second, the Indians scored to tie the game at 2-2.  The Tigers soon found their footing, scoring two unanswered goals. Baker, once again leading the way, scoring back-to-back goals within one minute to give himself a hat trick on the day.  The defenses tightened up on both sides ending the frame with the Tigers up by a score of 4-2.
The third period saw more of the same with the Tigers offense continuing to find ways to score. Baker scored his fourth on the day, starting the scoring frenzy, and junior Jacob Rice added his name to the list, scoring a goal as well.  Baker would continue the offensive threat notching two more goals.  Blaha also tallied his second on the day and Baker closed out the game with one final goal, giving him a total of seven goals on the day allowing the mercy to come into play ending the game with a score of 10-2.
Junior goalie Mitchell Ludwick earns the win as the Tigers improve their record to 17-0. They will resume play next Sunday against Seneca Valley at 10:00 AM at the RMU Island Sports Center.