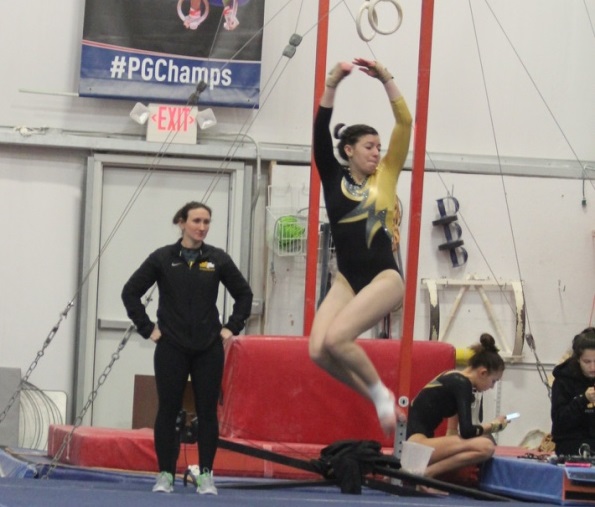 Tigers Take 2nd Place At Central Valley
The North Allegheny gymnastics team visited Central Valley for a tri-meet on Monday night and came away with a second place showing. Hampton took top honors with a team score of 141.25, NA followed with a score of 136.85 and host Central Valley took third with a 134.80.
Sophomore Addison Restelli led the way for North Allegheny with an all-around score of 35.25 and paced the team on bars, beam and floor competitions. Restelli notched a score of 8.70 on the bars, tallied a 9.25 on the beam and added a 9.00 on the floor.
Senior Taylor Bertini, who posted an all-around score of 34.40, led the Lady Tigers in the vault competition with a 9.10. Other notable performances included sophomore Logan Falk who checked in with an all-around of 33.20 and senior Maddie Mianzo added a 32.70. For an complete look at NA's individual scoring, click here.
North Allegheny returns to action on Thursday night with a home meet against Moon and Pine-Richland. Start time is set for 7:00.