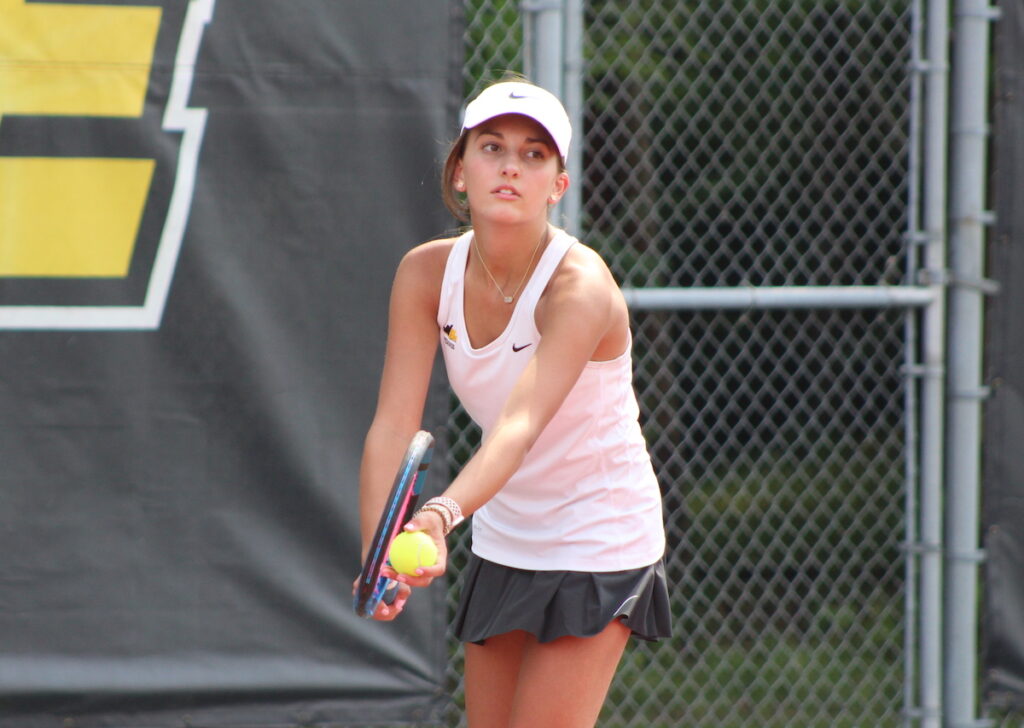 Tigers Trounce Titans, 5-0
The North Allegheny girls' tennis team made it five wins in a row on Wednesday afternoon with a 5-0 sweep at Shaler in a Section 2-AAA contest.
It was a dominant effort throughout the lineup, including singles play where Laeticia Wessel, Peyton Mauser and Audrey Zheng all cruised to victories.
In doubles action, it was more of the same as Siya Jain and Rebecca Murphy rolled to a 6-1, 6-0, triumph over Devyn Campbell and Alexis Grajewski at No. 1 doubles. In the No. 2 doubles contest, Kaitlyn Zemen and Ella Mangene earned a 6-0, 6-1, win against Hannah Guiste and Maggie Mills.
With the win, North Allegheny improves to 5-0 overall and 2-0 in the section. The Tigers return home on Thursday for a non-section matchup with Fox Chapel.
Girls Tennis Summary vs. Shaler, 8-30-23
Match Summary

NORTH ALLEGHENY - 5
SHALER - 0

SINGLES
#1
Laeticia Wessel (NA) def. Josie Wilkins (SA)
6-0, 6-0
#2
Peyton Mauser (NA) def. Paige Sigmund (SA)
6-2, 6-0
#3
Audrey Zheng (NA) def. Alice Young (SA)
6-0, 6-0
DOUBLES
#1
Siya Jain/Rebecca Murphy (NA) def. Devyn Campbell/Alexis Grajewski (SA)
6-1, 6-0
#2
Kaitlyn Zeman/Ella Mangene (NA) def. Hannah Guiste/Maggie Mills (SA)
6-0, 6-1