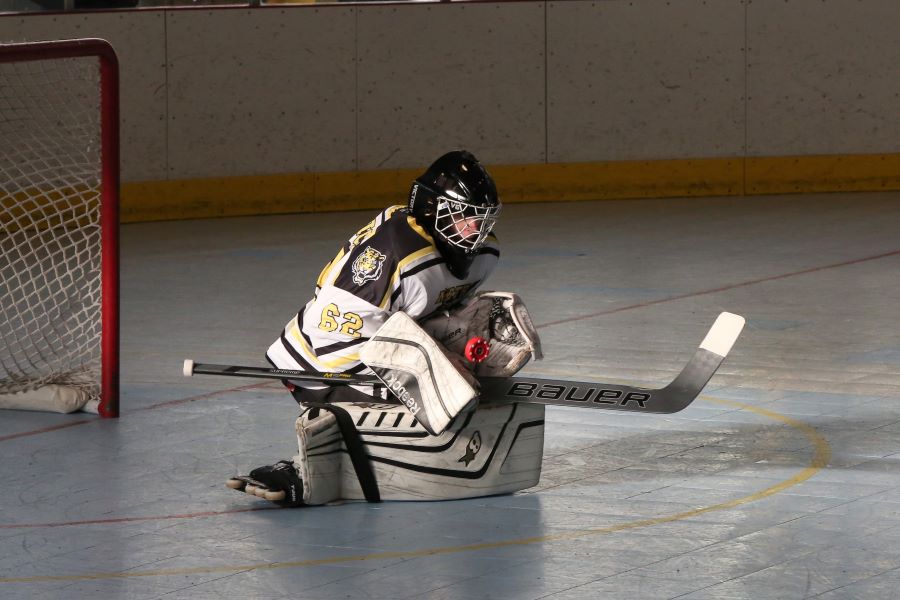 Tigers Turn Away Rams For 4-1 Win
The North Allegheny Tigers continued their undefeated season on Sunday by defeating the Pine Richland Rams by a score of 4-1.
The Tigers struck first with a goal by senior Kyle Tomino, assisted by junior Declan Dadey, for a 1-0 first period lead.
The second period saw more scoring from both sides with the Rams finding the back of the net on a power play goal. Less than two minutes later, the Tigers answered back with a goal of their own by senior Evan Mark, assisted by senior Joel Blaha. Closing out the second period, senior Brett Baker worked his way around a few Pine Richland defenders to score in the final minute. The Tigers had a 3-1 lead entering into the third period.
Both teams locked in on defense, making it a scrappy battle in the final frame. The Tigers prevailed though, scoring their fourth and final goal of the game by senior Evan Barnhart, assisted by Baker.
Junior goalie Mitchell Ludwick earned the win and the Tigers improved their record to 14-0. The Tigers will resume play next Sunday against the Shaler Titans at 2:00 PM at the RMU Island Sports Center.