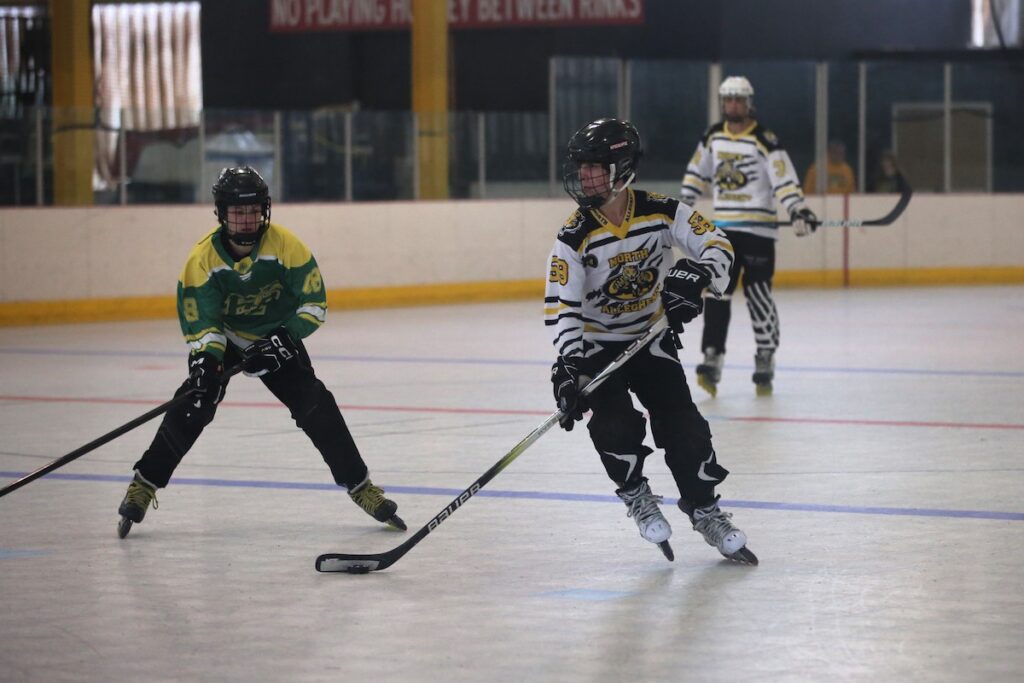 Tigers Wallop Warriors, 11-2
In a lopsided victory, the NA Tigers prevailed over the Penn-Trafford Warriors by a score of 11-2.  The game was completed in two periods due to the mercy rule on Sunday at the RMU Island Sports Center.
The first period scoring was shared by senior Jacob Rice and sophomore Matthew Noffsinger with two goals apiece.  The Warriors managed two goals, both of which came on power play opportunities. The Tigers ended the period leading 4-2.
The Tigers dominated the second period with time of possession leading to an onslaught of scoring while holding the Warriors at bay.  Leading the offensive effort was senior Aiden Noffsinger with a hat trick, followed by two goals from junior Steven Cameron, a coast-to-coast goal from senior Christian Kushon, and a final goal from Matthew Noffsinger, completing his hat trick as well.  The Tigers ended the game after two periods with the 11-2 victory.
Sophomore goalie Claudia Kushon earns the win, improving the Tigers' record to 7-1.  The Tigers will resume play next Sunday against the North Hills Indians at 10:00 AM at the RMU Island Sports Center.