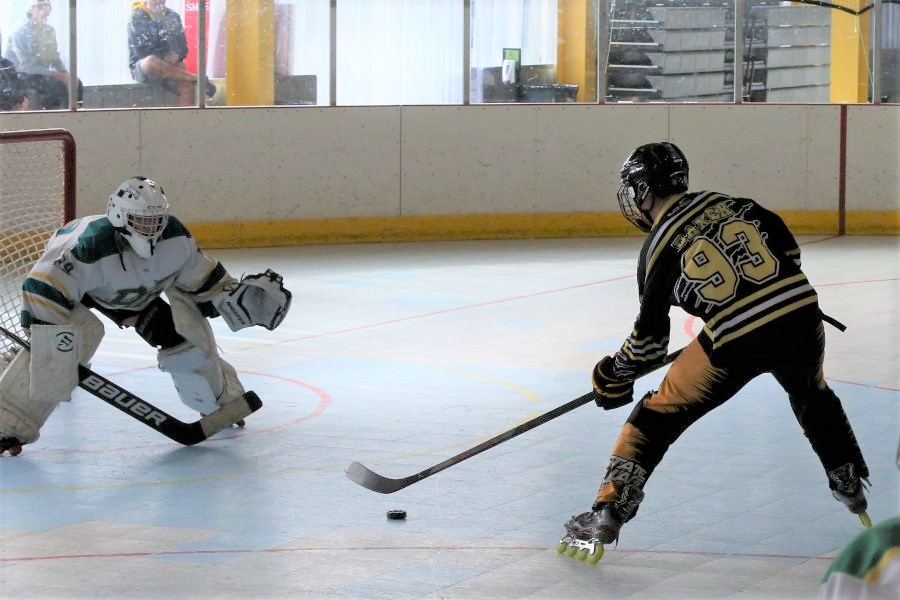 Tigers Whip Warriors, 5-1
The North Allegheny inline hockey team blasted the Penn-Trafford Warriors with a 5-1 victory at the RMU Sports Center today to continue their undefeated season.
In a physical contest that saw a combined total of ten penalties, the Tigers managed a solid performance once again from the offensive line.  Senior Brett Baker spearheaded the effort with a spectacular four-goal performance.
The Tigers got on the board early in the first period with a goal by senior Evan Mark, assisted by senior Evan Barnhart.  Baker followed later in the period with a power play goal assisted by junior Logan Cerqua.
Baker continued his scoring prowess through the second period with two additional goals, one assisted by Cerqua, and the second being a short-handed goal to close out the frame with the Tigers leading 4-0.
Baker's unassisted fourth goal of the day came in the third period.  The Warriors also had a goal of their own to end the contest with a 5-1 victory for the Tigers.
Junior goalie Mitchell Ludwick earns the win as the Tigers record stands at 6-0.  The Tigers will resume play next Sunday at 9:00 AM against the Pine Richland Rams at the RMU Sports Center.