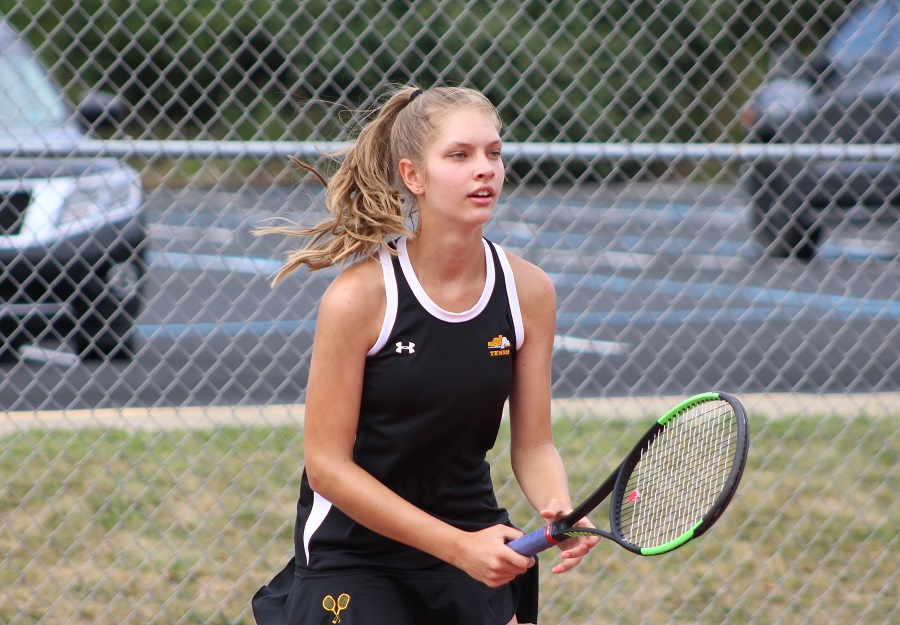 Tigers Win Playoff Thriller Over Latrobe, 3-2
The North Allegheny girls' tennis team won a playoff thriller on Monday afternoon with a 3-2 triumph over the Greater Latrobe Wildcats in the WPIAL quarterfinals. With the match tied 2-2, it all came down to the No. 1 doubles team of Claire Shao and Emily Wincko. In a decisive third set, the Tigers prevailed 9-7 thanks to the winning point provided by Wincko to propel North Allegheny into the WPIAL semifinals on Tuesday. In the semifinals, the Tigers will take on the top-seeded Peters Township Indians.
Early on in the 2019 season, Greater Latrobe handed North Allegheny one of only two defeats on the season by a 3-2 decision on Aug. 21. In the rematch, it was the Tigers who earned a measure of revenge in the most important meeting of the season.
Contributing to the NA victory was junior Jenny Zhu with a 6-2, 6-0 win at No. 3 singles. Prevailing in No. 2 doubles was Abbey Swirsding and Ashley Chung by a 6-1, 6-2 final. Posting the decisive victory at No. 1 doubles, Shao and Wincko earned a 2-6, 6-3, 9-7 win.
The six-time reigning WPIAL champions improve to 16-2 overall on the season with the victory.