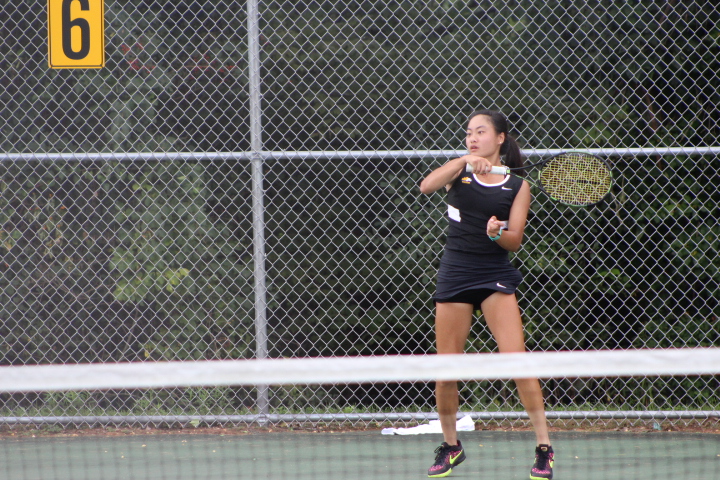 Two NA Duos Advance To WPIAL Doubles Tournament
After dueling last week for the Section 2-AAA singles title, North Allegheny's Tina Li and Ashley Huang joined forces to win the section doubles title on Tuesday. The NA duo of Jenna Kolano and Rebekah Rest claimed bronze at the section tournament, also qualifying them for the WPIAL doubles tournament that begins on Thursday.
The trek to the section crown for Li and Huang began with a 10-2 victory over the Seneca Valley tandem of Hollen Davinsizer and Lina Ditullio. In the quarterfinals, Li and Huang swept Seneca Valley's Allison Brazer and Sabrina Dunlap by a 10-0 score and followed that up with a 6-1, 6-0, triumph in the semifinals over Moon's Cam Beer and Emma Patton. In the section title match, Li and Huang topped the Mars duo of Ericka Wojcikiewicz and Amelia Haley by a score of 6-1, 7-5.
The NA combo of Kolano and Rest began their path to a bronze medal with a 10-0 sweep of Hampton's Lehka Pendyala and Sydney Leppert. In the quarterfinals, Kolano and Rest defeated Pine-Richland's Arushi Bandi and Claire Casalnova by a 10-4 decision before falling to Wojcikiewicz and Haley in the semifinals, 6-4, 6-0. Kolano and Rest bounced back to win a hard-fought third-place consolation match, 5-7, 6-4, 7-6 (11-9), over Beer and Patton.
For a look at the entire Section 2-AAA doubles bracket, click here.