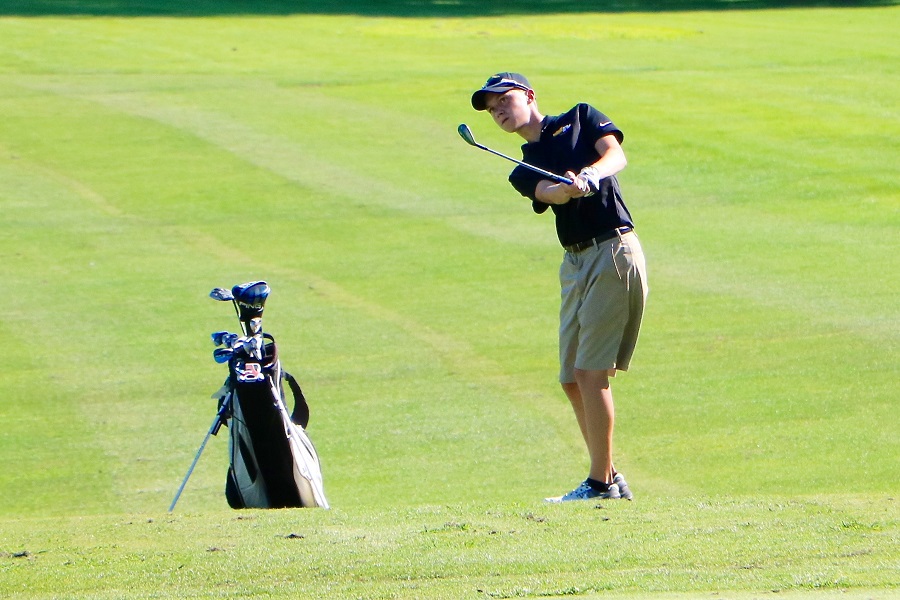 Tigers Golf Finishes Week Strong
The North Allegheny boys' golf team ended last week with a pair of victories, defeating Mt. Lebanon on Thursday and Shaler in a section match on Friday. In Thursday's win over the Blue Devils, senior Pat Narduzzi paced the Tigers with an even par 35. Senior Kyle Dewey chipped in with a 4-over par 39. Mt. Lebanon was led by Luke Rolfsen and Wyatt Smith who each shot a 39.
In the section triumph over Shaler at North Park Golf Course, Luke Minsky was  the top golfer for NA with a 1-under par 35. Not to be outdone was Julian Rau and Narduzzi who each posted a 37. Shaler's Tanner Grzegorczyk had the top score, checking in with a 34.
The wins move North Allegheny's overall record to 6-1 and 1-1 in section play. The Tigers travel to Treesdale Golf Course tomorrow to challenge last year's section co-champ, Pine-Richland.
Match Summary

NORTH ALLEGHENY - 195
MT. LEBANON - 211

NORTH ALLEGHENY
SCORE
MT. LEBANON
SCORE
Ryan Dougherty
40*
Sam Bellini
41*
Luke Minsky
41*
John Nickolas
43*
David Mrazik
40*
Ryan Gist
42*
Pat Narduzzi
35*
Andrew Smith
49
Kyle Dewey
39*
Luke Rolfsen
39*
Julian Rau
45
Cory Koval
46*
Tyler Dougherty
44
Wyatt Smith
39
Adam Hendrickson
41
Ian McCabe
52
TOTAL
195
211
***************
Match Summary

NORTH ALLEGHENY - 186
SHALER - 211

NORTH ALLEGHENY
SCORE
SHALER
SCORE
Ryan Dougherty
38*
Will Nichols
42*
Kyle Dewey
44
Luke O'Donnell
46*
Luke Minsky
35*
Tanner Grzegorczyk
34*
Julian Rau
37*
Nick Cavacini
42*
Pat Narduzzi
37*
Bryce Fedak
48
David Mrazik
39*
Adam Banfield
47*
Tyler Dougherty
41
Tim Templin
48
Adam Hendrickson
43
Ryan Stankovic
51
TOTAL
186
211