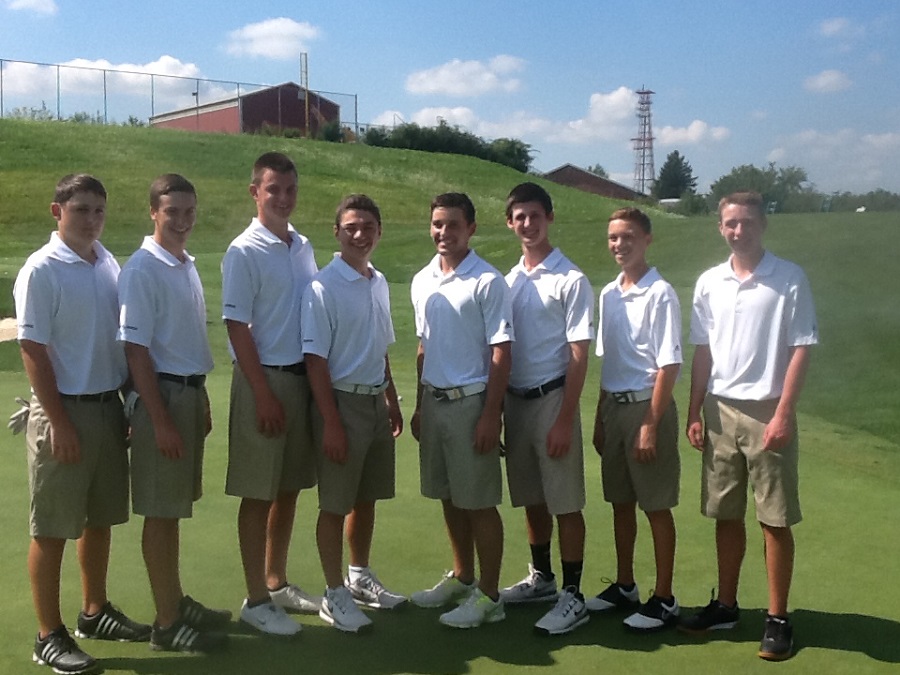 Tigers Topped By Pine-Richland, 198-206
The North Allegheny Boys Golf Team dropped its first section decision on Thursday afternoon, 198-206, to the Pine-Richland Rams on Thursday evening.  It was a perfect day for golf from Treesdale Golf and Country Club as Nate Yackovich and Frank Pantano led the Rams with a score of 39 apiece.
Despite the loss, North Allegheny was steady at the par 36 course with Martin Lazzaro and Nick Longo each shooting a 40.  Ryan Dougherty, Josh Huhn, David Mrazik, and Kyle Dewey all finished with 42 strokes.
North Allegheny drops to 4-3-1 overall and 3-1 in section play.  The Tigers next face the North Hills Indians on Wednesday at 3:30 pm at home.
Match Summary

PINE-RICHLAND - 198
NORTH ALLEGHENY - 206



NORTH ALLEGHENY
SCORE
PINE-RICHLAND
SCORE
Ryan Dougherty
42
Connor White
44
Josh Huhn
42
Nate Yackovich
39
David Mrazik
42
Nate Riley
40
Kyle Dewey
42
Austin Matz
40
Martin Lazzaro
40
Frank Pantano
39
Nick Longo
40
Chris Rust
40
TOTAL
206
198
Noah Wessel
43
Chris Cato
35
Joe Fitzgerald
46
Bill Rosemeyer
40