View News For
2021-2022 News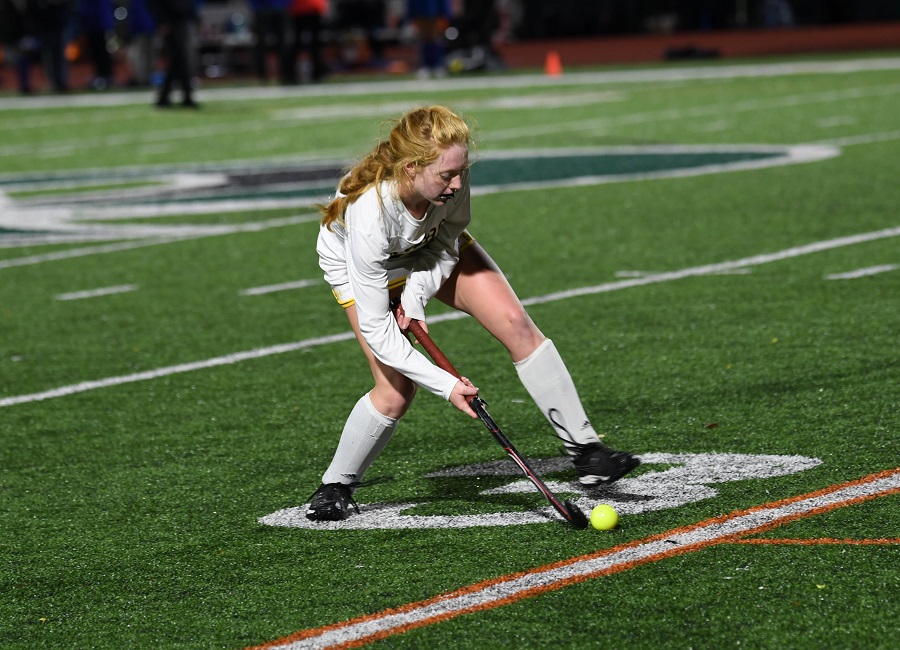 Four North Allegheny field hockey players have been named WPIAL Class AAA All-Stars with two others also tabbed as WPIAL honorable mentions.
Earning WPIAL All-Star recognition were junior goalie Jordan Ashbaugh, freshman midfielder Mia Brinkley, junior midfielder Lauren Kampi and junior forward Mila Prusak. Additionally, junior forward Sofia Mianzo and junior midfielder Callie Rautenbauch garnered WPIAL honorable mention laurels. The All-WPIAL designation means a unanimous or overwhelming majority of WPIAL field hockey coaches voted for that player. For a look at the entire list of WPIAL All-Stars, click here.
Of the NA all-stars, Prusak was the team leader in scoring with 19 goals on the season. Covering both ends of the field with her strong stick skills on offense and defense, Kampi netted 14 goals on the campaign to finish second on the squad in that category. Brinkley's outstanding efforts in the midfield helped North Allegheny control possession and often tilted the field toward the Tigers. A three-year starter in net, Ashbaugh's athleticism helped NA post nine shutouts on the season.
Mianzo was another top goal scorer for the Tigers, finishing third with nine markers in 2021. Rautenbauch often flustered opposing teams with her well-timed tackles and chipped in with a goal as well.
The efforts of all six players were pivotal to North Allegheny's 12-8 season and first WPIAL Class AAA championship game appearance since 2017.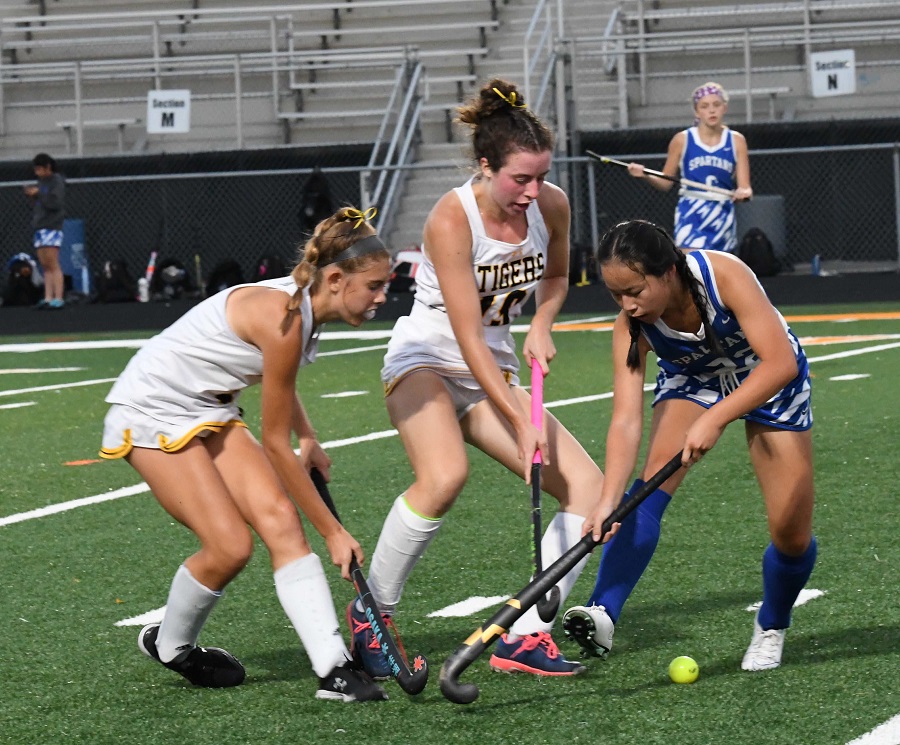 The WPIAL released its playoff pairings for field hockey on Friday afternoon and North Allegheny earned the No. 2 seed in the Class AAA bracket. The Tigers will take on third-seeded Hempfield in the WPIAL semifinals on Tuesday night at 6:00 p.m. at Pine-Richland High School. In the regular season, North Allegheny swept Hempfield with a 4-0 win at home on Sept. 23 and a hard-fought 3-2 victory on the road on Oct. 11. For a look at the entire Class AAA bracket, click here.
Since field hockey became an officially sanctioned sport by the WPIAL in 1994, North Allegheny is the only school to qualify for the playoffs every season.
Tuesday's WPIAL semifinal game will be broadcast by the North Allegheny Sports Network.