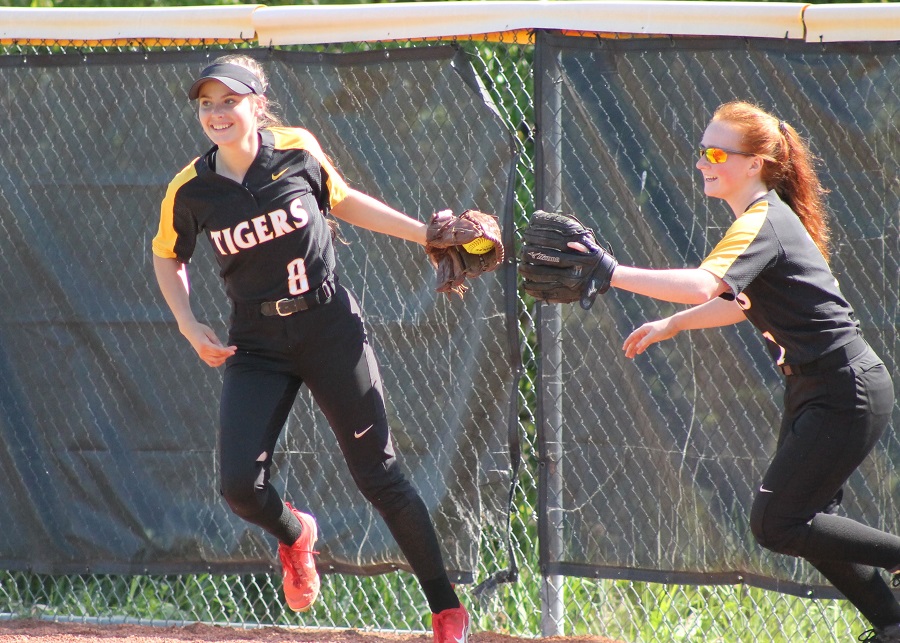 Tigers Fall to Trojans 6-1 in Regular Season Finale
The North Allegheny Tigers fell to District 10 power Eric McDowell on Wednesdy with a final score of 6-1.  Winning pitcher Rachel Marsden, a Saint Francis University commit, held the Tigers to two hits in the contest.
The Tigers scored first in the bottom of the second when senior Kristen Chomos walked and then reached third on a single by senior Regan Brodine.  Chomos scored on a misplayed ball hit by junior Audra Sapp for a 1-0 lead.
The Trojans answered back, scoring two in the third inning.  They then pulled away with three runs scored in the fourth inning and a final run in the fifth.  The Tigers threatened in the seventh inning with a lead-off single by Chomos, but finished the inning with two runners left on base.
Sapp pitched a complete game for the Tigers, surrendering six runs off of nine hits.  She struck out one and allowed no walks.
The Tigers await their playoff match-up to be determined tomorrow afternoon.
Box Score - Softball vs. Upper St. Clair - 05/15/2019
| Score by Innings | 1 | 2 | 3 | 4 | 5 | 6 | 7 | R | H | E |
| --- | --- | --- | --- | --- | --- | --- | --- | --- | --- | --- |
| Upper St. Clair | 0 | 0 | 0 | 1 | 0 | 1 | 0 | 2 | 4 | 1 |
| North Allegheny | 0 | | 0 | 0 | 0 | 3 | X | 3 | 5 | 0 |
WP - Audra Sapp (2-1) LP - Danielle Orendi