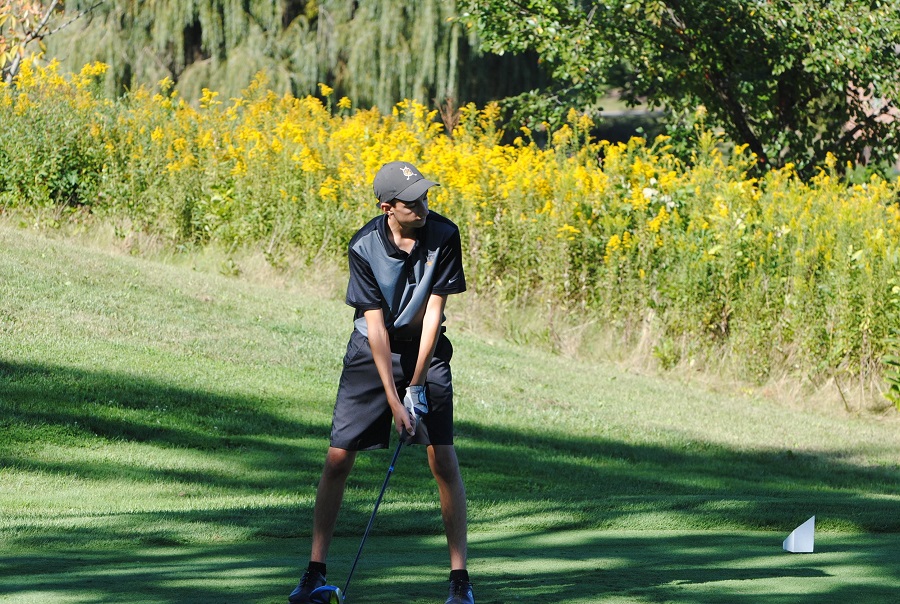 Adam Steinmetz Advances To WPIAL Individual Championship
North Allegheny senior Adam Steinmetz has advanced to the WPIAL individual championship next week thanks to a dazzling performance on Monday at Indiana Country Club. Steinmetz shot a 74 at the WPIAL individual semifinal, just one stroke behind the leader, Armstrong's Noah Oliver.
Also competing for North Allegheny at the semifinal was Portland Canovali, who shot an 86 but didn't make the cut. The top 18 golfers at the event advanced to the WPIAL individual final, which will be held at South Hills Country Club on Oct. 6. For complete results click here.
The rest of the NA boys' golf team was in action on Monday as well. The Tigers beat Hampton in a non-section contest, 209-218. NA was led by senior Peter Canovali and his 39.  Helping the team secure a win were seniors JJ Dopkosky and Korey Helfers pair of 42's, and three 43's from junior Flynn McGurrin, and seniors Mike DeLucia and Cody Lubic.  Hampton was led by Jake Twerdok's 41.
This win moves the team to 8 wins and 5 losses overall and 7 wins and 4 losses in the section.  They travel to play the last section match of the regular season at Shannopin CC on Wednesday.