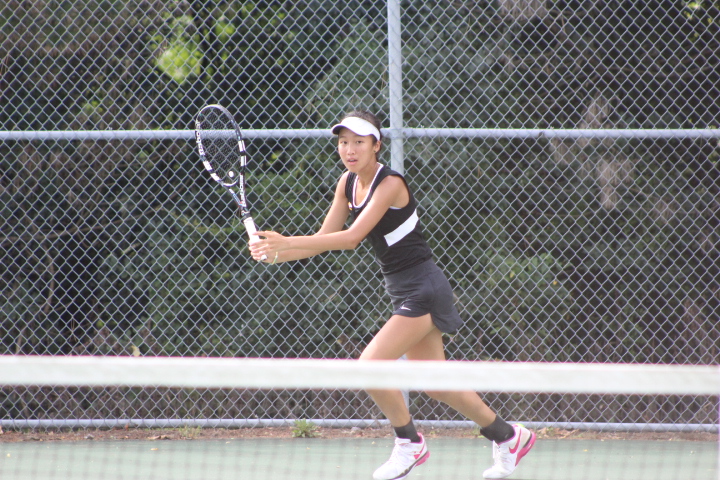 Ashley Huang Wins Section 2-AAA Singles Title
After winning the WPIAL team championship last week, members of the North Allegheny girls' tennis team began their quest for an individual title this week and sophomore Ashley Huang came away as the Section 2-AAA singles champion. Huang earned a 6-1, 6-2, win over North Allegheny teammate Tina Li in the section title match. Both Huang and Li qualify for the WPIAL singles tournament which begins on Thursday at Shady Side Academy.
Huang's trek to the section singles title began with a 10-0 victory over Seneca Valley's Sabrina Dunlap. In the quarterfinals, Huang breezed to a 10-2 win over Pine-Richland's Claire Casalnova. In the semifinals, Huang defeated Erica Wojcikiewicz by a 6-4, 6-0, decision before meeting Li in the section finals.
For Li, the top seed in the Section 2-AAA bracket, she picked up a quick 10-0 win over Anna McConnell of North Hills to begin the tournament. In the quarterfinals, Li topped Abby Miller of Hampton by a 10-0 score. In the semifinals, Li beat Cam Beer of Moon Area by a score of 6-1, 3-6, 6-4. For a look at the entire Section 2-AAA bracket and results, click here.