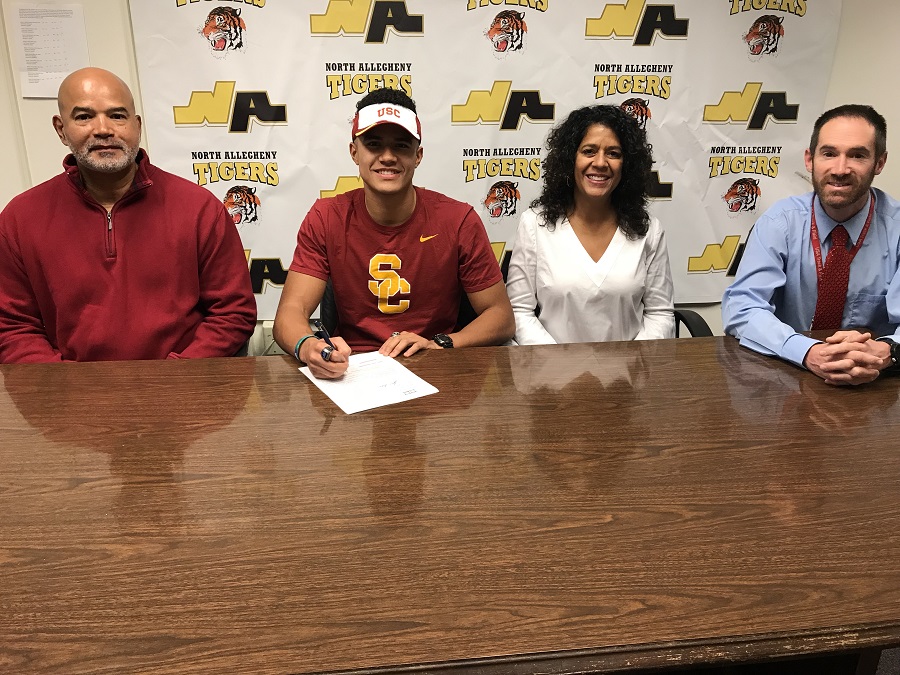 Ayden Owens Inks Letter Of Intent To Attend USC
North Allegheny senior track athlete Ayden Owens officially signed his letter to attend the University of Southern California. Owens is a three-time state champion and won the decathlon title at the New Balance Outdoor Nationals in Greensboro, N.C. over the summer. At the PIAA championships in Shippensburg last spring, Owens finished first in the 100 hurdles and the 300 hurdles. His time of 13.76 seconds in the 100 hurdles set a new school record at North Allegheny.
Owens and the North Allegheny track and field team will open the spring schedule on March 27, 2018 with a home meet against Cathedral Prep and Villa Maria.