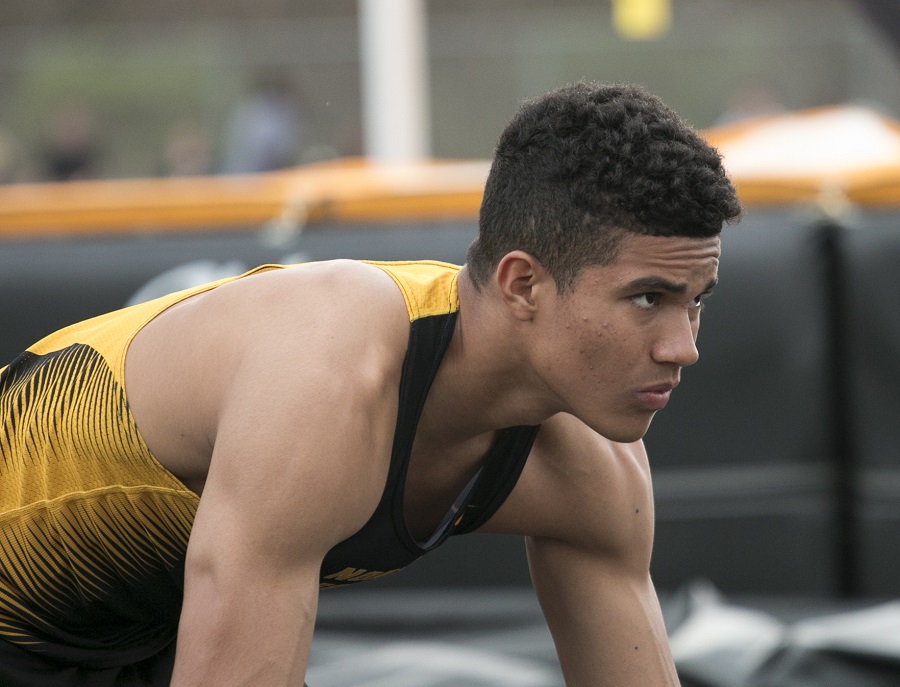 Ayden Owens Named MVP at Butler Invitational
The day was long but the excitement of competition lasted right to the very end.  Both NA teams placed second at the 53rd Annual Butler Invitational.  Sectional rivals Seneca Valley won the boys meet and host Butler won the girls meet.
Winning 3 individual events and setting a new meet record in the 300m Hurdles junior Ayden Owens was named MVP of the meet.  He also won the 100m High Hurdles and 200m Dash.  Other podium finishes for the Boys NA team included Jake Fritsch in the Javelin (2nd), Daniel McGoey in the 3200m Run (7th) and the distance squad of Caleb Schaelchlin, Bobby Lutz, Christian Parreaguirre, and Cam Phillips in the 4x800m Relay (5th).
Clara Savchik was the fastest distance girl in the meet as she stood on top of the podium for the both the 1600m and 3200m runs.  Hurdler Melina Owens placed 2nd in the 300m Hurdle race and 4th in the 100m Hurdle finals.  She, along with teammates Aimee Verardi, Alayjah Austin, and Casey Burton, was also part of the winning 4x100m Relay team.  Casey sprinted to a 3rd place podium finish in the 100m Dash.  The team of Tess Wright, KC Anton, Janet Wang, and newcomer Hannah Lindgren raced to a 7th place finish in the 4x800m Relay.  Vittoria La Rosa was the only NA girl to place any field event which was 4th in the pole vault.
NA competes against Shaler and Fox Chapel on Tuesday in the final sectional showdown of the season.