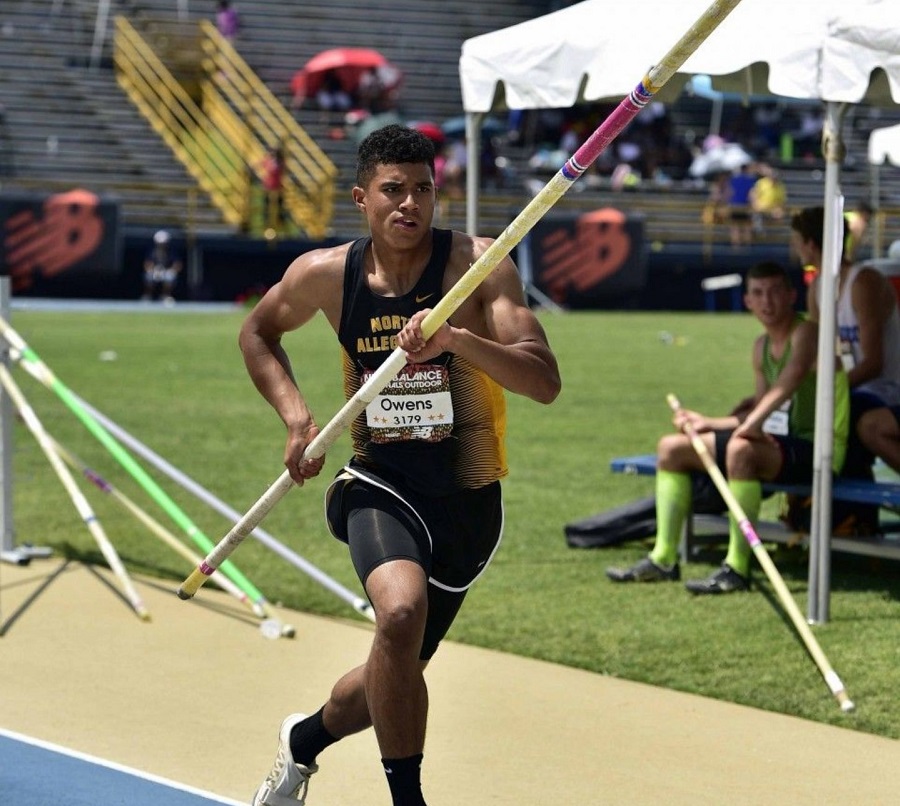 Ayden Owens Wins Decathlon, Clara Savchik Dazzles In National Competition
Already proven to be one of the best Track & Field athletes in the state of Pennsylvania, North Allegheny's Ayden Owens has added another notch on his long list of credentials by winning a national title in the decathlon for the second consecutive year. Last summer, Owens captured gold at the USATF Junior Olympics. Last weekend Owens won the decathlon at the New Balance Outdoor Nationals in Greensboro, N.C.
Not only did Owens win the event but he set the meet record with a score of 7,009 points. Owens took first place in the 100-meter and 400-meter dashes and the 100-meter hurdles. He also finished second in the discus and fourth in the shot put.
Joining Owens on the national stage was senior Clara Savchik who placed eighth in the 3200-meter run at the Brooks PR Invitational in Seattle. She finished the race in a time of 10 minutes, 19.85 seconds.
The national events cap a phenomenal 2017 season for both Owens and Savchik.
(Photo courtesy of Jeff Sides and Carmen Owens.)