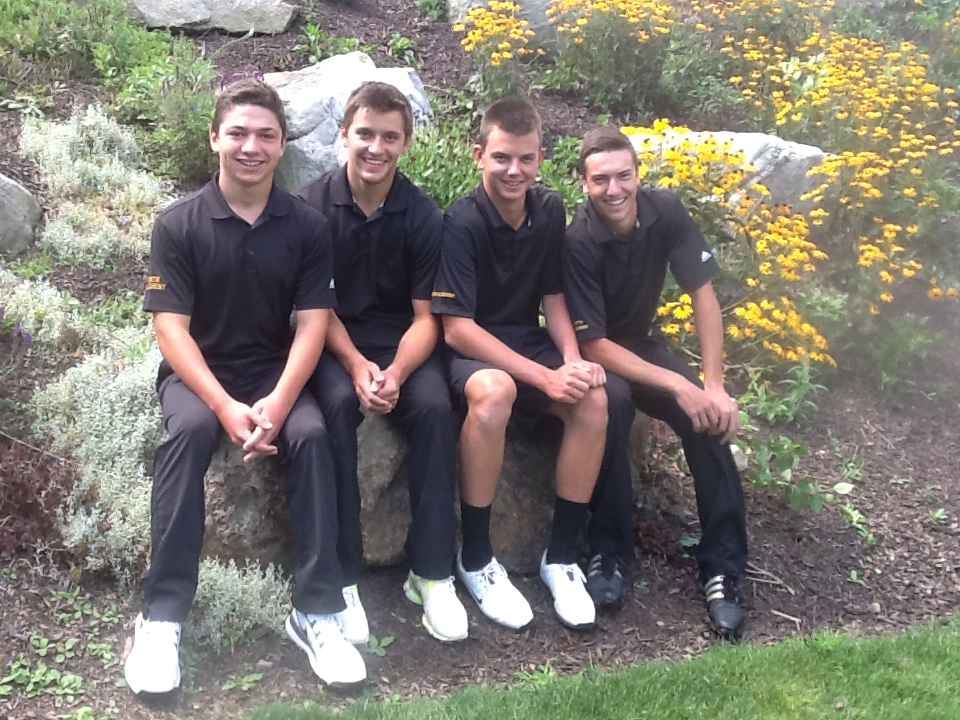 BOY'S GOLF WINS THREE TEAM MATCH TO END REGULAR SEASON
The NA Varsity Boys' Golf Team finished in grand style, beating both Upper St. Clair and Fox Chapel by a score of 193-195 at Diamond Run, par 35. This was the final team match of the season and the Tigers finish with and overall record of 9-5-1 and 7-3 in Section 3 matches.  Leading the way for the Tigers was senior Martin Lazzaro who shot a +1, 36. Sophomores Ryan Dougherty and David Mrazik turned in a 38 and 39 respectively.  Senior Josh Huhn and junior Noah Wessel each scored 40. Sophomore Kyle Dewey rounded out the line up with a 44. Seniors Joe Fitzgerald and Nick Longo also played in their final matches as Tigers and tallied a 40 and 44.
The match ends another very competitive season for the boy's golf team who also said farewell to their coach Diana Rittman.  Coach Rittman is retiring after coaching NA golf for 33 years.
Match Summary

NORTH ALLEGHENY - 193
UPPER ST. CLAIR - 195 FOX CHAPEL - 195


NORTH ALLEGHENY
SCORE
USC
SCORE
FOX CHAPEL
SCORE
Martin Lazzaro
36
Zach Barone
41
Anthony Cordaro
38
Ryan Dougherty
38
Brad Vespa
39
Mike Gerger
46
Josh Huhn
40
Lou Olsakovsky
38
Alex Lawson
49
David Mrazik
39
Jackson Sandusky
38
Mike Marsico
46
Kyle Dewey
44
Austin Cassidy
40
Matt Friday
61
Noah Wessel
40
Jack O'leary
40
James Braham
54
TOTAL
193
195
195
Joe Fitzgerald
40
Matt Callandro
44
Nick Longo
44