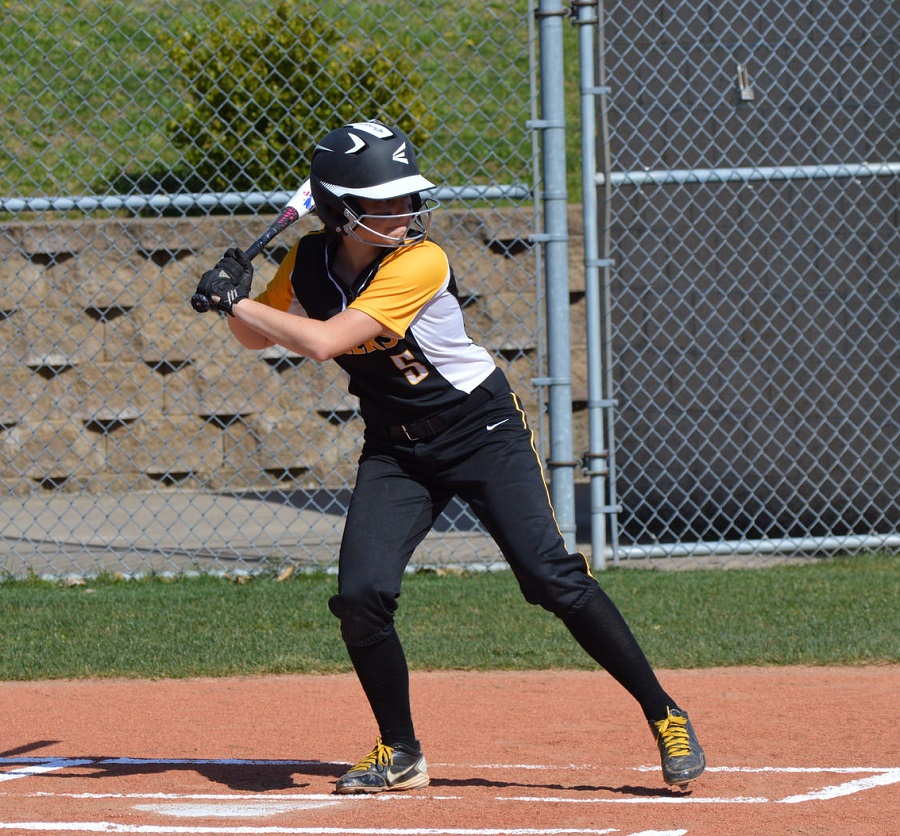 Bull-etin: Tigers Triumph Over Brashear
The North Allegheny Varsity Softball Team traveled to Brashear High School on Tuesday afternoon and returned home with a 16-0 victory over the Bulls in a game shortened by the fifteen-after-three-innings rule. All sixteen Tigers participated in the shortened contest. NA tallied four runs in the first inning, six in the second, and six in the third. Defensively, North Allegheny limited Brashear to just one hit and one walk as winning pitcher senior Madi Beining struck out seven Bulls.
The Tigers unleashed fifteen hits and benefited from three Brashear errors to post the sixteen runs. Extra-base hits for North Allegheny played a large role in the final outcome. Leading the attack was senior catcher Liz Scherer, who pounded out three doubles and drove in five runs in three at bats. Joining the extra-base hit club were freshman shortstop Rachel Martindale with two triples and two runs batted in, Beining with a triple and four runs batted in, and senior second baseman Lacey Hilderbrand and junior pinch hitter Chloe Coltharp, each with a double; sophomore left fielder Anna Pilotta had a two-for two day with two runs scored and two runs batted in; freshman pinch hitter Kristen Chomos drove in two with a single, and senior third baseman Allie Green drove in one.
With the win, North Allegheny raises its overall record to 12-1, with a 9-1 record in Section 3-AAAA play. Next up for the Tigers is a home section contest with Pine-Richland on Thursday afternoon, with the first pitch scheduled for 4:00 PM.
Softball vs. Brashear, 4-26-16
| Score by Innings | 1 | 2 | 3 | | R | H | E |
| --- | --- | --- | --- | --- | --- | --- | --- |
| North Allegheny | 4 | 6 | 6 | | 16 | 15 | 0 |
| Brashear | 0 | 0 | 0 | | 0 | 1 | 3 |
WP - Madi Beining LP - Carlie Sittig