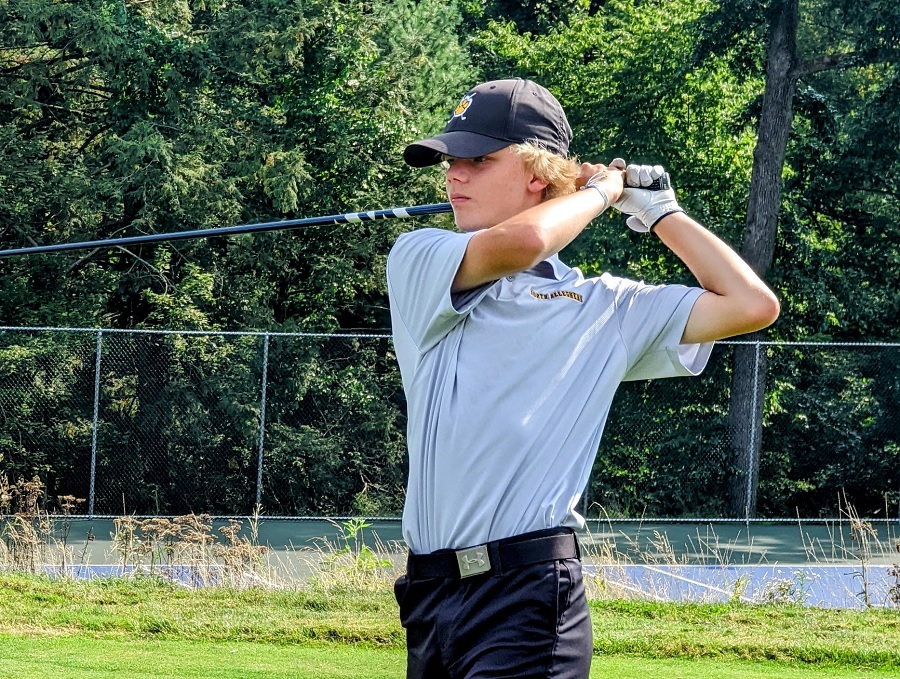 Chris Hoffman Competes At PIAA Individual Finals
North Allegheny sophomore Chris Hoffman made his first appearance at the PIAA Class AAA individual championship this week. At the two-day event at Penn State University, Hoffman shot a 77 in each round of the tournament for a total score of 154. Hoffman's 10-over par was good for a 32nd place finish among 71 of the best golfers in the state.
Cedar Crest's Dylan Ramsey shot a 4-under par for a total score of 140, taking PIAA gold. Ramsey narrowly outlasted Central Catholic's Rocco Salvitti's 3-under par. For a complete look at the scoring from Monday and Tuesday, click here.
Hoffman's performance at the PIAA individual championship concludes an outstanding 2022 season for the North Allegheny boys' golf team. Congratulations to Coach Pat Niven and the entire team for a memorable year.