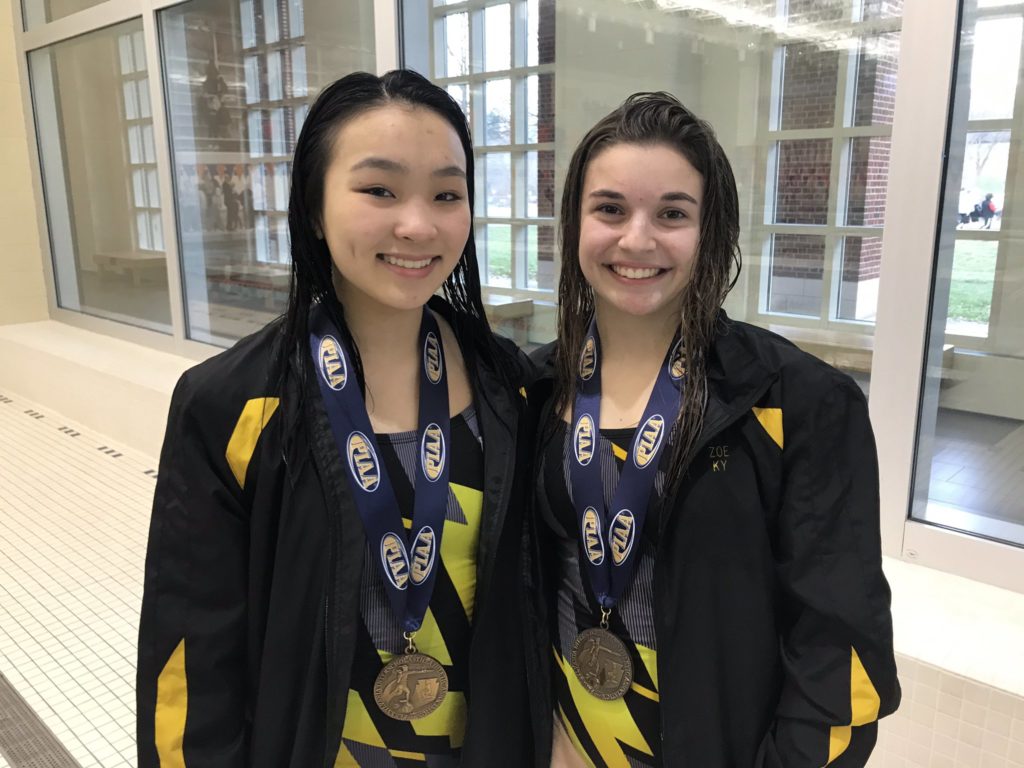 Christina Shi, Maya Ennis Earn All-America Status From NISCA Coaches Association
North Allegheny's Christina Shi and Maya Ennis have earned All-America status from the NISCA Coaches Association for the 2019-2020 season in Girls 1M Diving.
Shi won the 2020 WPIAL Class AAA individual diving championship as a freshman. She not only won the WPIAL crown but also broke the NA varsity record with a score of 531.30. Ennis, a junior, took home silver at the WPIAL championship with a score of 473.75.
The performances by Shi and Ennis helped North Allegheny make history. Never before had a school taken first, second and third place at a WPIAL championship until this season. NA's Zoe Ky also took bronze at the event.
At the 2020 PIAA championship, Ennis won bronze and Shi took home fifth-place honors.
The duo of Shi and Ennis played a big part in North Allegheny's 12th straight WPIAL title and a third-place team finish at states.
For the complete All-America list from the NISCA Coaches Association, click here.