View News For
2023-2024 News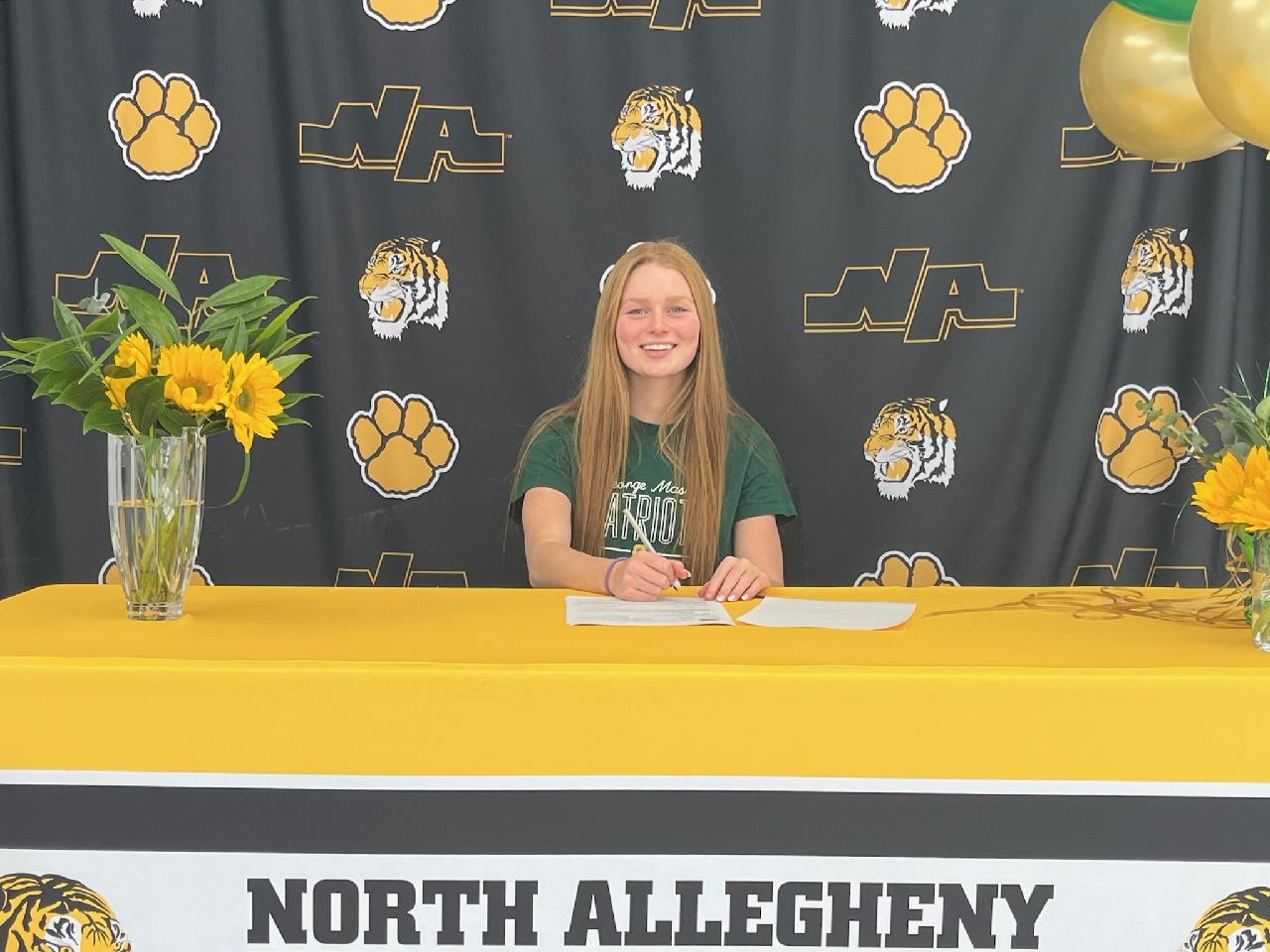 North Allegheny senior Greta Mott will continue her academic and athletic career at collegiate level next season. Mott signed her letter of intent on Friday afternoon to join the swimming and diving team at George Mason University.
As a junior, Mott was a part of the 400 Free Relay quartet that won WPIAL silver and achieved an eighth-place finish at the PIAA championships. Mott was also a part of the 200 Free Relay combo that claimed WPIAL gold and fourth-place showing at states. Mott has been a valuable member of the North Allegheny swimming and diving team and has helped the Tigers win three consecutive WPIAL team championships during her tenure and two PIAA team titles.
Other individual achievements for Mott include a fourth-place showing in the 100 backstroke at WPIALs and placed Top 16 at states, and a fifth-place performance in the 50 Free and placed Top 16 at states last season.
Mott will major in Communications and minor in Journalism at George Mason University.