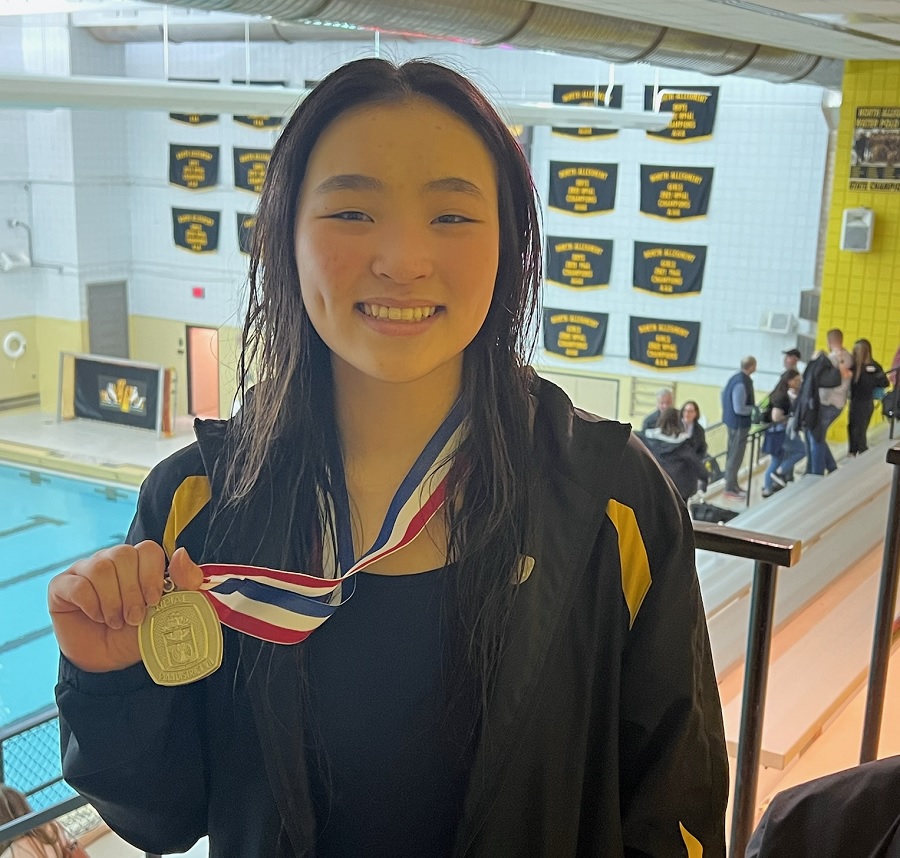 Christina Shi Wins 4th Consecutive WPIAL Diving Championship
North Allegheny senior and Harvard University commit, Christina Shi, won her fourth consecutive WPIAL Class AAA diving championship on Saturday. In a tight race with Latrobe's Hannah Polosky, Shi seized WPIAL gold with a score of 540.75. Polosky finished in second place with a score of 532.30.
Shi is the third North Allegheny student-athlete to claim gold in the 1-meter dive, joining that group in 2020 with Jamie Tomazich (1994, 1995, 1996) and Nikki Joa (1993). She is the first student-athlete to claim four consecutive 3A championships since Penn Hills' Jen O'Brien (1997-00).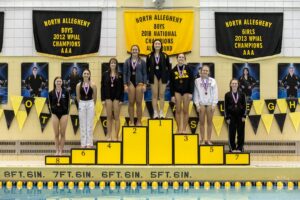 NA sophomore Lola Malarky earned WPIAL bronze with a third-place finish thanks to an outstanding score of 488.10. Shi and Malarky both qualify for states.
Sophomore Juliet Hood took fourth place with a score of 429.90 and senior Maddie Whitewolf finished in 11th place with a score of 366.40. For a look at all results of the girls' competition in Class AAA, click here.
On the boys' side, North Allegheny junior Alex Palermo garnered a 10th place showing with a score of 328.55. Also representing the Tigers were Alex Moore (313.60) and Ethan Maravich (301.65) with a 12th and 13th-place finish, respectively. For a look at all results of the boys' competition in Class AAA, click here.
Up next is the WPIAL Class AAA swimming championship on March 2-3 at Trees Pool on the campus of the University of Pittsburgh.