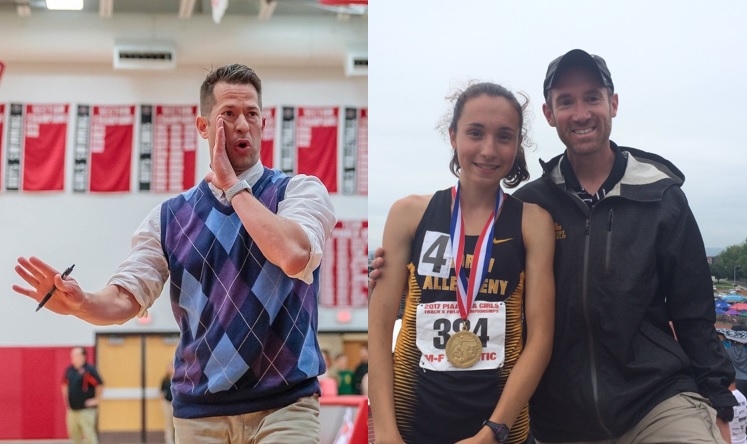 Dan Schall, John Neff Named NFHS Pennsylvania Coaches of the Year
North Allegheny Athletics is proud to announce that Dan Schall and John Neff, two of our many talented group of head coaches, have been named as NFHS Pennsylvania Coach of the Year in their respective sports for the 2018-2019 academic year.  John Neff was the NFHS Pennsylvania Girls Cross Country Coach of the Year and Dan Schall was the NFHS Pennsylvania Boys Volleyball Coach of the Year.
Coach Schall led the North Allegheny boys' volleyball team to a second straight WPIAL and PIAA title in the spring of 2019. The Tigers went 23-0 last season and have won 46 straight dating back to 2017.
Under Neff's leadership, North Allegheny became the first school in PIAA history to win both the girls and boys cross country titles in the same school year in 2018. The NA Boys won their 12th state championship and the Lady Tigers claimed their fourth PIAA crown.
The National Federation of State High School Associations (NFHS) and the Pennsylvania Interscholastic Athletic Association (PIAA) will provide a certificate to Dan and John acknowledging their notable achievements.