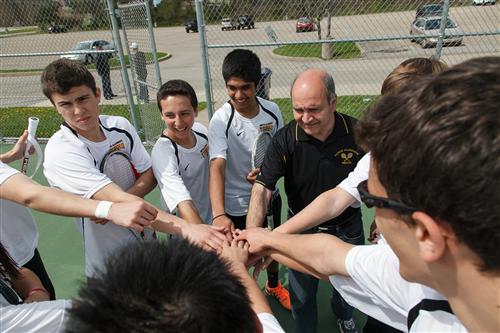 Dom Gliozzi Wins 100th Match As Head Coach
Monday's section opening win for the North Allegheny boys' tennis team over North Hills was more than just another early season victory for the Tigers. It also marked the 100th career coaching win for NA varsity head coach Dom Gliozzi. Gliozzi now owns an astonishing career coaching record of 100-18.
A graduate from the University of Pittsburgh, coach Gliozzi is a 25-year veteran of North Allegheny Senior High and is also the Kicking Coach for the Tigers football team. Under Gliozzi's tutelage, the NA boys' tennis team is a power in Section 2-AAA and perennial contender for the WPIAL title. Congratulations to coach Gliozzi on his 100th victory.