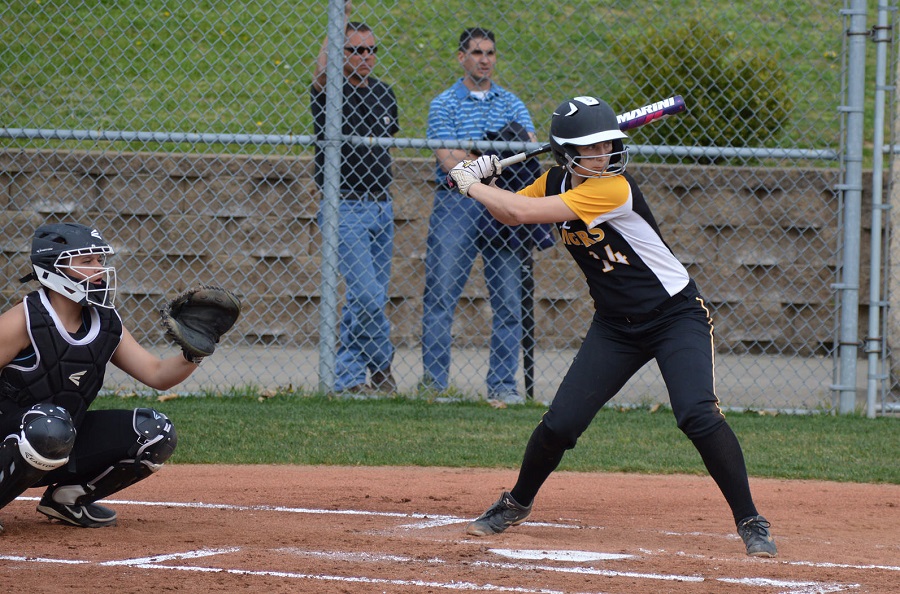 Eagles Soar Over Tigers, 11-2
The North Allegheny Varsity Softball Team opened its season at NASH on Thursday evening against last year's WPIAL Class AA runner-up South Park Eagles, with the Eagles returning home with a solid 11-2 victory. South Park tallied two runs in each of the first two innings, added four in inning number five on a grand slam homerun by winning pitcher Justine Dean to take command of the game. North Allegheny scored twice in inning number six, but could not bring the game to within range.
Three different Tiger pitchers, sophomore Brooke Serbin, freshman Sophia Dollard, and freshman Audra Sapp worked for NA, with starter Serbin taking the loss. Tiger runs were driven in by Sapp and catcher Jacqui Sieber. North Allegheny extra-base hits came from Sieber and shortstop Rachel Martindale, each of whom had doubles. South Park raised its record to 2-0 while NA fell to 0-1 in the young season.
The Tigers will try to bounce back on Friday afternoon against Indiana High School at NASH Field with a starting time of 4:00 PM, weather permitting. See the North Allegheny Athletic Website for complete schedule information.
Softball vs. South Park, 3-30-17
| Score by Innings | 1 | 2 | 3 | 4 | 5 | 6 | 7 | | R | H | E |
| --- | --- | --- | --- | --- | --- | --- | --- | --- | --- | --- | --- |
| South Park | 2 | 2 | 0 | 1 | 4 | 2 | 0 | | 11 | 14 | 1 |
| North Allegheny | 0 | 0 | 0 | 0 | 0 | 2 | 0 | | 2 | 8 | 3 |
WP - Justine Dean (2-0) LP - Brooke Serbin (0-1)