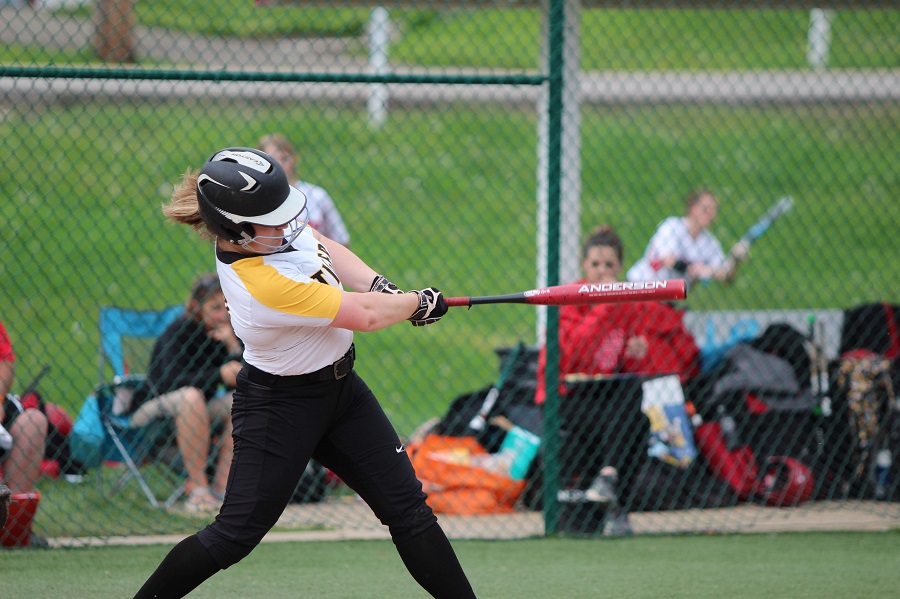 Five Tigers Named Big 56 Conference All-Section
Five North Allegheny softball players were named to the Big 56 Conference all-section team, including two first team recipients. The all-section teams were announced today by the Big 56 Conference and were voted on by the section coaches.
Earning first-team All-Section 2 laurels in Class 6A were senior shortstop Rachel Martindale and senior designated hitter Regan Brodine. Martindale leads the Tigers with a .556 batting average to go along with a team-high four homer runs, 33 runs scored and 18 RBI. Martindale and Brodine are tied for the team lead in RBI. Brodine is fashioning a batting average of .345.
Second-team accolades went to senior third baseman Kristen Chomos and pitcher Ashley Adams. Chomos is hitting at a .426 clip this season with 18 RBI, also tied for the team lead with Martindale and Brodine. Adams is the staff ace with a 9-4 record and an ERA of 2.43. The senior right-hander is also a standout bat in the lineup with a .396 average, one home run and 12 RBI.
Senior centerfielder Brooke Serbin took home Honorable Mention recognition. Flashing great speed and a sure-handed glove in the outfield, Serbin is also hitting .333 on the campaign with 11 RBI and 10 runs scored.
For a look at the entire Class 6A Big 56 Conference all-section team, click here.
The Tigers are the top-seed in the WPIAL Class 6A playoffs that begin this week, sporting a 13-6 overall record and 10-4 section mark. NA will take on Upper St. Clair on Wednesday at 5 p.m. in the WPIAL quarterfinals.