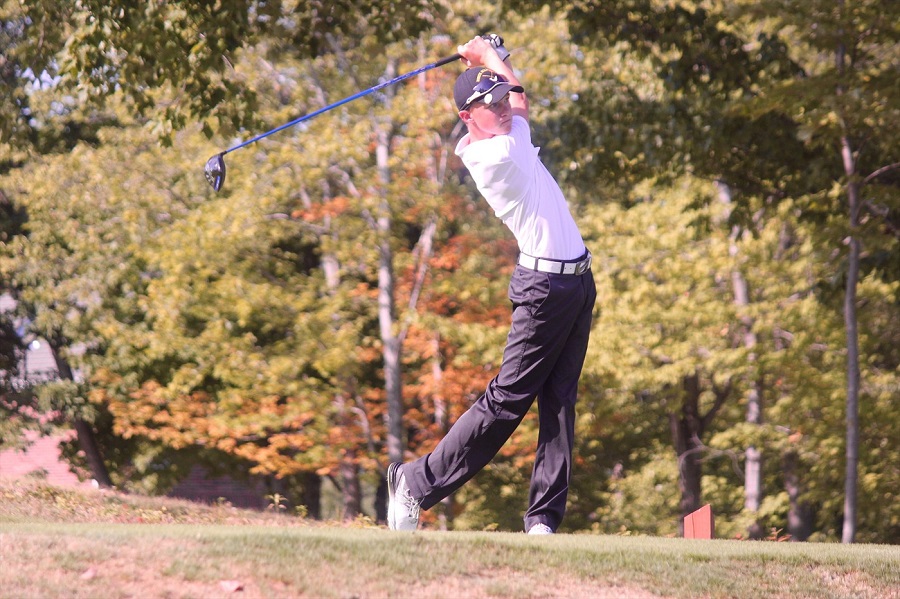 Five Tigers Qualify For WPIAL Individual Semifinals
At the WPIAL Individual Qualifiers on Wednesday at Treesdale Golf Course, North Allegheny had five golfers make the cut to advance to the WPIAL Individual semifinals next week. Golfers who came within 10 strokes of the course rating moved on to the semifinals, and David Mrazik and Kyle Dewey were the top Tigers representatives who each shot an impressive 73. Mrazik and Dewey tied for second place on the day, just two strokes behind the overall leader, Jack Kramer of Pine-Richland, who shot a 71.
Other Tigers who made the cut included Ryan Dougherty with a 78, Pat Narduzzi with a 79 and Luke Minsky with an 80.
The WPIAL Individual semifinals will be held on Tuesday, September 27. The entire North Allegheny boys' golf team returns to action on Friday with a section visit to Butler.