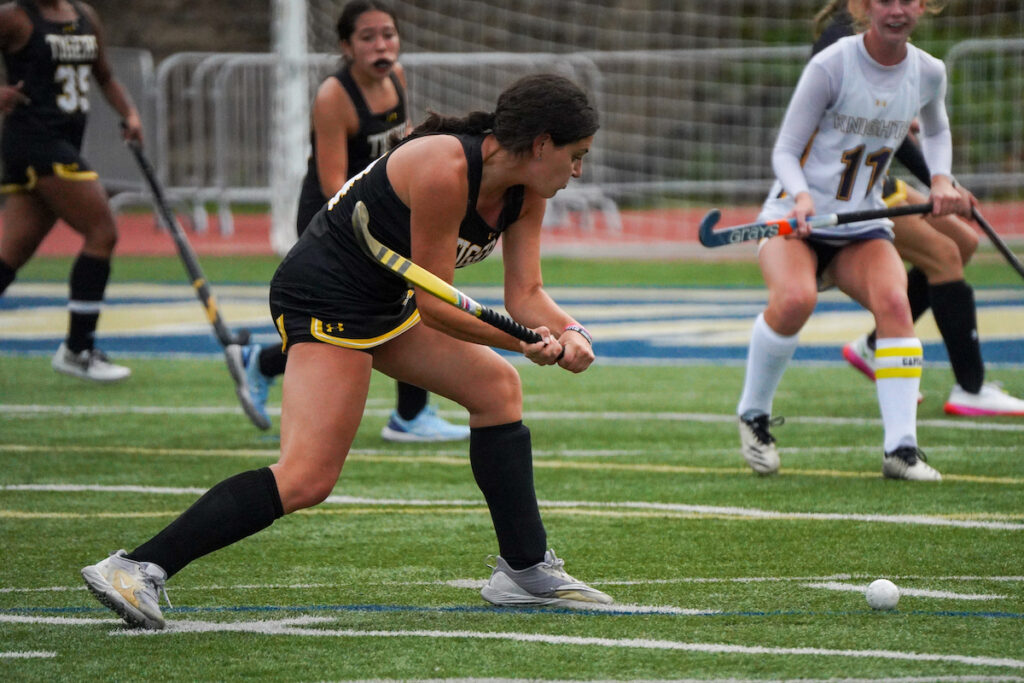 Four Tigers Named WPIAL Class 3A All-Stars
Four members of the North Allegheny field hockey team have been named WPIAL Class 3A All-Stars for the 2023 season, including three All-WPIAL selections.
Earning All-WPIAL and All-Star laurels were senior forward Isla Abrams, junior midfielder Mia Brinkley and junior goalie Kayla Joyce. WPIAL All-Star recognition was attained by freshman forward Addison Burns.
Abrams was North Allegheny's leading scorer with with 20 goals on the season, while Brinkley tallied the third most goals on the squad with 13. Joyce, one of the top goalies in the nation, posted six shutouts and made 311 saves this season. She had a season-high 48 saves against Magnficat on Sept. 16.
Burns made a splash in her rookie season with the Tigers by scoring 12 goals, second best on the team. For a look at the entire list of WPIAL All-Stars, click here.
All four players were pivotal to North Allegheny's success in 2023 and return to the WPIAL playoffs.
(The All-WPIAL designation means unanimous or the overwhelming majority of coaches voted for that player).