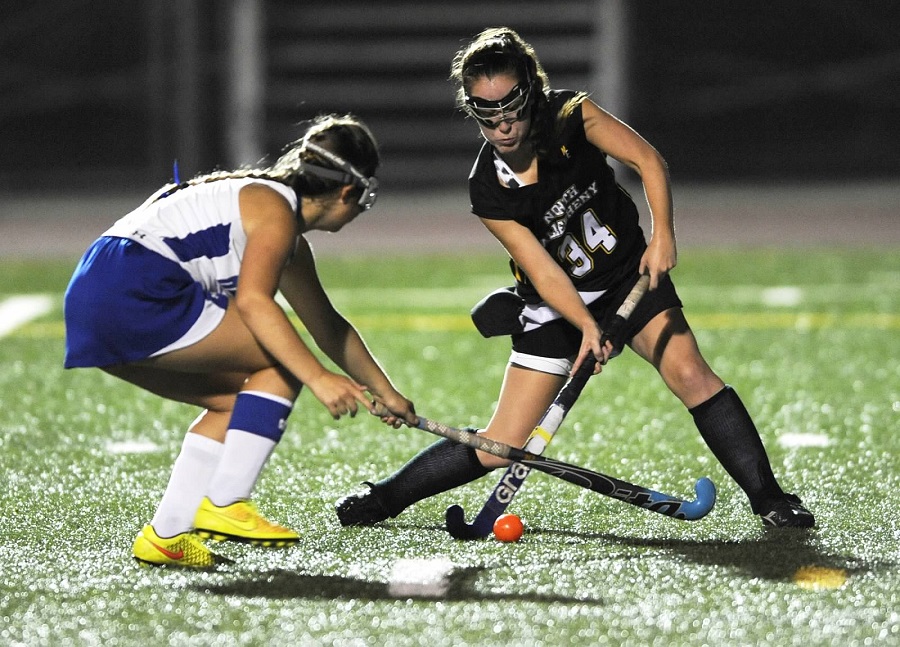 FOURTH STRAIGHT SHUTOUT FOR LADY TIGERS
The Tigers improved their overall record to 4-0 on Wednesday evening when they overwhelmed section foe Hempfield with a flurry of scoring attempts resulting in an 11-0 win.
North Allegheny's goals were scored by ten different players, with three coming from the defensive trio of senior Kendra Downey and juniors Jessie Serody and Catie Kelly. Four players that tallied multiple points were senior midfielders Megan Guzzardi and Nicole Burns, along with senior forwards Kailey Vogl and Jessica Brandon. Sophomore Brooke Cameron also added to the scoring with her first varsity goal.
The Tigers travel to central Pennsylvania to face Hershey High School and Central York on Saturday.
Field Hockey Summary vs. Hempfield
| GAME SUMMARY | | | |
| --- | --- | --- | --- |
| SCORE BY HALVES | 1 | 2 | FINAL |
| North Allegheny | 7 | 4 | 11 |
| Hempfield | 0 | 0 | 0 |
Field Hockey Individual Scoring vs. Hempfield
| INDIVIDUAL STATS | | |
| --- | --- | --- |
| FIRST HALF | | |
| North Allegheny | Maddy Snyder (Kailey Vogl) | 2:08 |
| North Allegheny | Jessica Brandon (Nicole Burns) | 8:10 |
| North Allegheny | Alyssa Leonard (Vogl) | 8:56 |
| North Allegheny | Brandon | 10:11 |
| North Allegheny | Vogl (Megan Guzzardi) | 15:54 |
| North Allegheny | Burns | 21:14 |
| North Allegheny | Kendra Downey (Guzzardi) | 24:55 |
| SECOND HALF | | |
| North Allegheny | Brooke Cameron (Maddie Birmingham) | 5:10 |
| North Allegheny | Guzzardi | 16:10 |
| North Allegheny | Catie Kelly (Burns) | 22:30 |
| North Allegheny | Jessie Serody (Burns) | 25:50 |